[ # ] Is Catherine Zeta-Jones really 50?
November 1st, 2019 under Catherine Zeta-Jones, Michael Douglas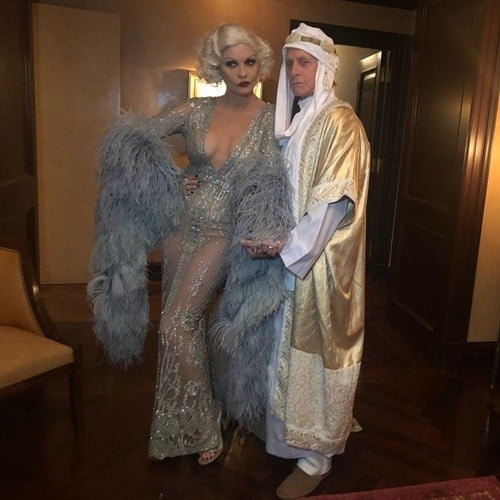 Catherine Zeta-Jones wents as a sex siren from the Golden Age of the Silver Screen and you have to wonder if she is really 50 in that body-hugging dress that leaves very little the imagination. Doesn't she look like she is ready to dazzle a red carpet in the '50s instead of her being 50?
The actress and Michael Dou1glas brought back old school Hollywood glamor on Halloween. Which makes you wonder what type of throwback movie they could make together. Something that would make the Oscars voters vote for them again.

---