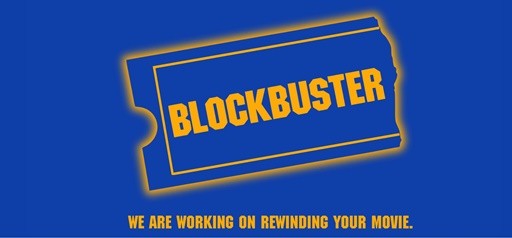 There is just one Blockbuster left in the world, and it is located in Bend, Oregon. Even though there is one video rental store in existence, people are still interested in the place that gave them so much joy!
Well, the joy might be coming back into our lives. That is because Blockbuster reactivated their site over the weekend. And they posted the message, "We are working on rewinding your movie."
So are they coming back? We don't know. But I really hope so.
As much as I love browsing Tubi's categories every week, it is not the same as doing it at a video store. I miss holding the DVD box in my hand and reading the back to see what the movie was about. There was just something so calming about perusing the aisles to find a film to watch. I want that feeling again.
However, I don't want the feeling of going to Blockbuster to rent a particular movie and all of the copies were already rented.
Do you want Blockbuster to open its doors again?

---