[ # ] Is Amy Schumer having octuplets?
March 21st, 2019 under Amy Schumer, Seth Meyers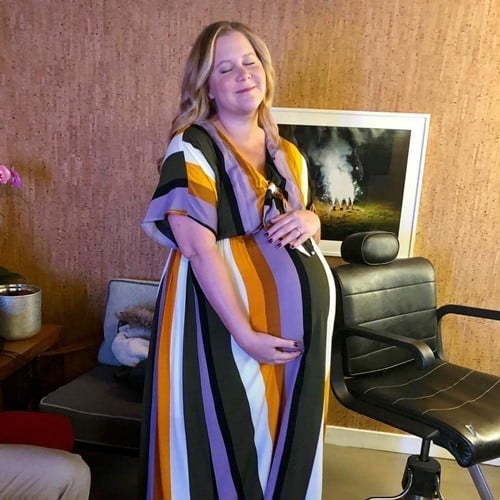 Doesn't it seem like Amy Schumer has been pregnant for forever? Well, she is looking that way too.
Here she as she is about to go on Late Night with Seth Meyers yesterday, and she is as big as a house. No, she is as big as a mansion. What does she have inside of there, a full-grown person?
We will find out if she ever gives birth. She says it is any day now, but I thought she was due months ago or at least it feels that way.
To hear her talk about her growing belly on the NBC late night show yesterday, then

Did you think it was real too?
---