[ # ] How much wrapping paper died to make Kelly Clarkson's dress?
November 19th, 2019 under Kelly Clarkson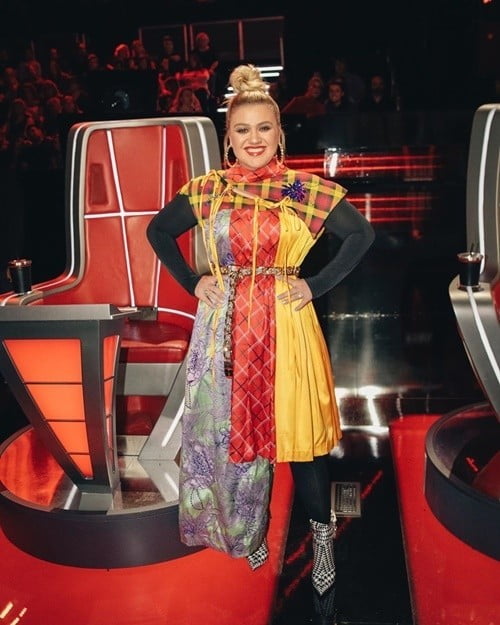 You know Christmas morning after everyone has opened their gifts, there is wrapping paper all over the floor? Well it looks someone thought that discarded mess would make a good dress. After seeing Kelly Clarkson wear it on The Voice tonight, I think we can all agree they were wrong.

---