[ # ] Hey Nick Jonas, is that a banana in your yellow pants pocket?
March 25th, 2019 under In Your Pocket?, Jonas Brothers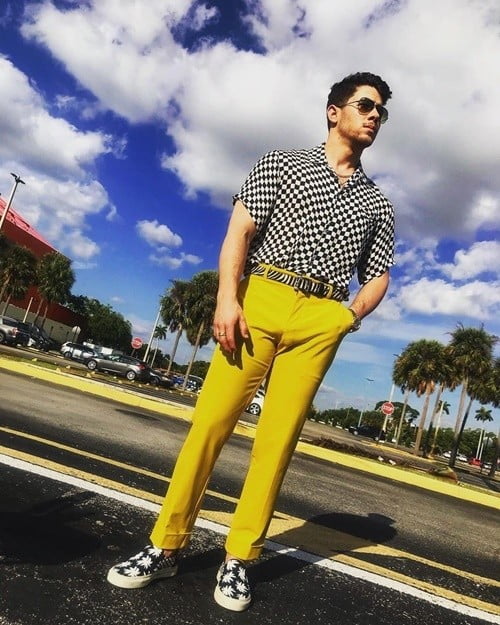 Nick Jonas does not shy away from wearing very tight pants. Perhaps too tight. Because in these banana yellow pants you can see the outline of his hand and something to the right of his fingers. Which makes you wonder what else he has in his pocket or is he just happy to see us?

---