[ # ] Hello, it's Adele. I think?
February 10th, 2020 under Adele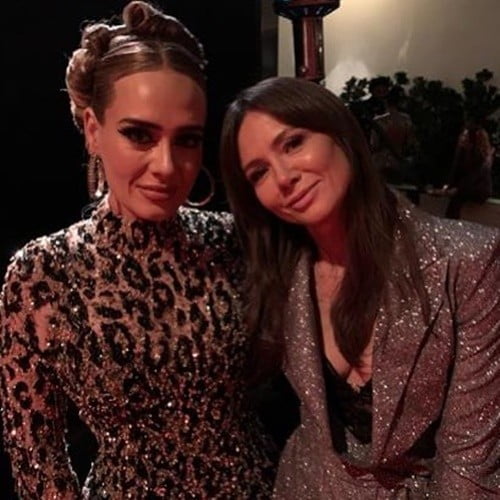 Adele went to Jay-Z and Beyonce's secret Oscar party. So secret, guests were not allowed to take photos inside or even use social media. However, they had no control about what happened outside.
That is where Polish television personality Kinga Rusin snapped a photo with the singer. Had the two not talked inside the party, she never would have recognized Adele. None of us would because she looks so different since she lost the weight. I have been staring at the photo and I am still not sure it is her. It is the cat-eye eyeliner that gives her away.
It is going to take a while to get used to her new look, but we will do it. As soon as she releases that rumored album that is due out this year.

---