[ # ] Has Steven Tyler hit hard times?
May 6th, 2019 under Aerosmith, Hard times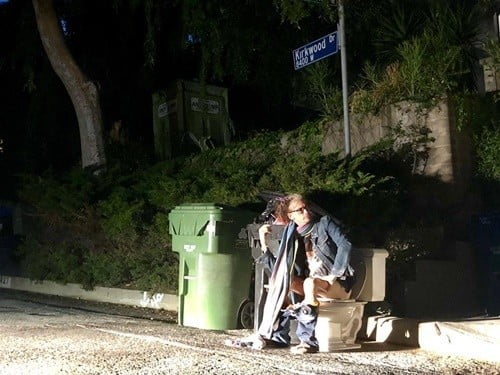 Steven Tyler was seen pooping on a toilet in the street, so has he hit hard times? He wrote this with the photo, "I'M SHITTIN' PRETTY @Ryanseacrest … BUT I REALLY NEED TO WIN YOUR RADIO (( TO PAY MY BILLS FOR A YEAR )) CONTEST BRO." Sounds like he has if his Aerosmith money doesn't cover his bills for the rest of his life, his children (that he knows about) lives and his grandchildren's lives.
Did he win? The radio DJ actually made a funny with his response, "Hopefully you're ok with being the runner-up because unfortunately it appears you're finishing number 2." Because toilet humor is always funny!
Seriously, I love that the singer is always willing to go there and he does.

---