[ # ] Has Milo Manheim hit hard times?
April 9th, 2019 under 60s, Camryn and Milo Manheim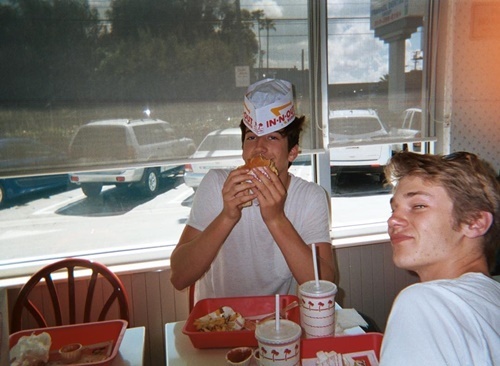 In the last year, Milo Manheim made it to the finals of Dancing with the Stars, guest starred on several episodes of American Housewives and is filming the sequel to Z-O-M-B-I-E-S, and yet he shared a photo of himself looking like he was on a break at In-n-Out. What is going on? Has the actor hit hard times?
Far from it. His mom, Camryn Manheim, revealed he will be going to NYU Tisch School. Since there are no In-N-Outs in NYC, I am sure he was just having some fun at the fast food joint.

---