[ # ] Harlow Madden is a big sis to a brother
September 9th, 2009 under Good Charlotte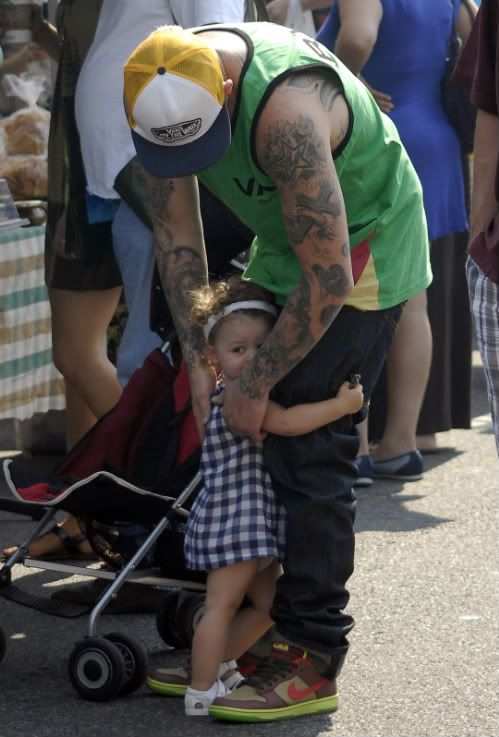 (photo from Fame Pictures)
Nicole Richie
and Joel Madden announced on her website that she gave birth to a boy!
In the middle of night, the very early hours of September 9, 2009
Sparrow James Midnight Madden was born to Nicole Richie and Joel Madden.
He weighs 7lbs 14oz. Nicole, Joel, Harlow and Sparrow are all doing well. Thank you for all of your good wishes.
Poor kid to be named Sparrow, but I love his other James Midnight! So now that have a Harlow and Sparrow, what will be the next ow they are going to have?

---