[ # ] Guess who couldn't keep his clothes on even when he was a kid?
February 13th, 2013 under Shemar Moore
Want to see who was even young and restless when he was as a kid, then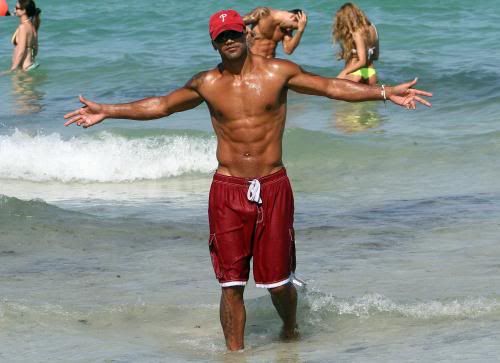 (bottom photo from Fame Flynet)
Shemar Moore
Tweeted the above picture and even when he was little boy he loved to show off his chest. Not that there is anything wrong with it, but it just goes to show you that even when he was just a tyke he was a criminal mind. And on that note you can watch him tonight on CBS's Criminal Minds at 10p with his clothes on, but imagine him without them!

---