[ # ] Get the tissue ready because After Life's final season streams on January 14th
December 14th, 2021 under Netflix, Ricky Gervais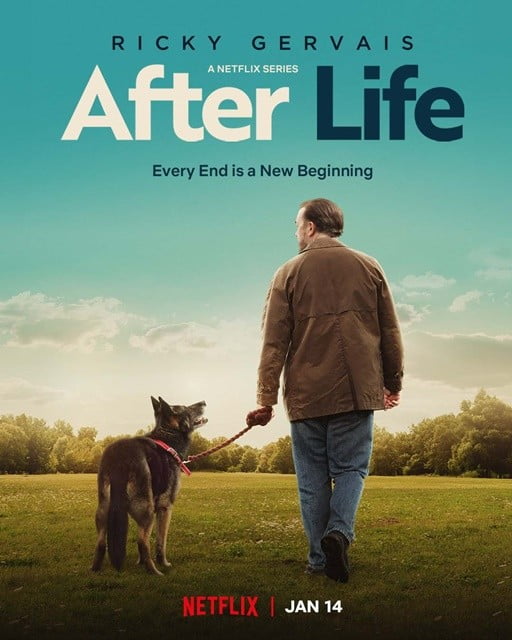 Ricky Gervais is so brilliant that he can make us laugh and cry in the same breath on his show After Life. It is such a talent that we cannot help but to love him and the show with all of our hearts.
However, he broke our hearts when he announced that the series' third season will be its last one. But, maybe we can forgive him for that when it starts streaming on Netflix on January 14th.
We don't know what to expect, but he has said on more than one occasion that his dog does not die. So does that mean that Gervais' character will join his wife and dad in heaven? We shall find out in a month from today.

---