Ricky Gervais is trash
July 8th, 2022 under Ricky Gervais. [ Comments: 1 ]
Some celebrities get streets named after them in the places where they grew up. However, Ricky Gervais is not like other stars. Therefore, Reading in the UK named a garbage truck after him.
How does Ricky Gerwaste feel about that? He wrote, "Is there any greater honour than your hometown naming a garbage truck after you? 😂"
There really isn't, and he deserved that title more than anyone im his country.
Congrats to Ricky on getting an honor that fits him perfectly!

---
BTWF: Ricky Gervais on Razzmatazz
May 19th, 2022 under Before They Were Famous, Ricky Gervais. [ Comments: none ]
Before Ricky Gervais was doing comedy, he was singing in the musical group Seona Dancing on Razzmatazz. How weird is it to see him as a singer back in 1983 when he was just 21 years old? That and he is oddly attractive. I am so used to his ugly bathtub photos that I forgot he could be sexy.

---
Watch Ricky Gervais call Jenna Bush a 'crazy lady'
May 19th, 2022 under Kathie Lee and Hoda, Ricky Gervais. [ Comments: none ]
Ricky Gervais has a cat named Pickle. However, during an interview on Hoda & Jenna, Jenna Bush insisted on calling the kitty Pickles. So, the comedian called her out on it and said, "You can't just decide to change her name, Gina."
Then he looked over to Hoda Kotb and said to her, "I love the fact that you replaced the other crazy lady with another crazy lady. That was clever casting."
That is the thing that I love most about Gervais. He has the ability to make fun of you to your face, and you just laugh along with him because his smile is so contagious.

---
Get the tissue ready because After Life's final season streams on January 14th
December 14th, 2021 under Netflix, Ricky Gervais. [ Comments: none ]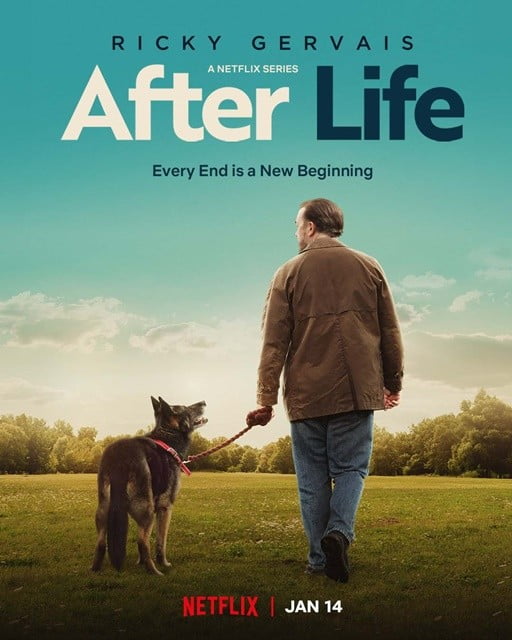 Ricky Gervais is so brilliant that he can make us laugh and cry in the same breath on his show After Life. It is such a talent that we cannot help but to love him and the show with all of our hearts.
However, he broke our hearts when he announced that the series' third season will be its last one. But, maybe we can forgive him for that when it starts streaming on Netflix on January 14th.
We don't know what to expect, but he has said on more than one occasion that his dog does not die. So does that mean that Gervais' character will join his wife and dad in heaven? We shall find out in a month from today.

---
Ricky Gervais will not host the Golden Globes next year
January 11th, 2020 under Amy Poehler, Ricky Gervais, Tina Fey. [ Comments: none ]

Ricky Gervais said that he would not be back to host the Golden Globes, and as of now, he is not lying like he did in The Invention of Lying. That is because NBC announced today that Amy Poehler and Tina Fey will be hosting the shindig next year in a date to be announced.
The beloved duo hosted the awards show in 2013, 2014 and 2015. How excited are you too see them back?

---