[ # ] Doug Davidson is back on The Young and the Restless.
February 18th, 2019 under TV Soaps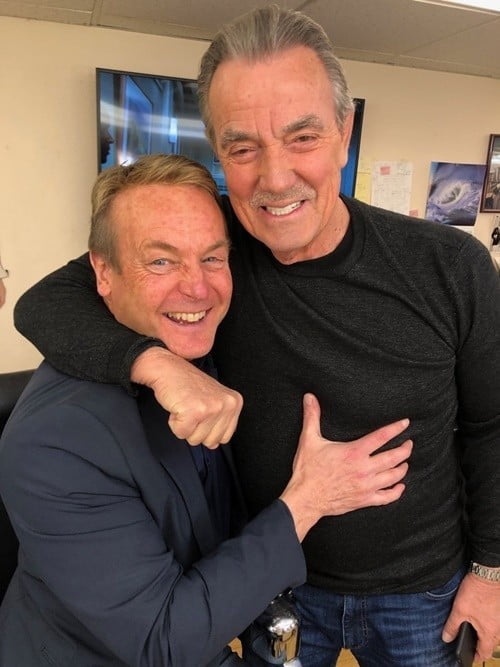 Back in September, shortly after Doug Davidson celebrated his 40th anniversary on The Young and the Restless, the daytime drama fired him. Fans of the show were obviously pissed because you don't mess with soap fans. Thus, they protested Y&R's decision and the bosses listended.
Therefore, he is back on the show! Eric Braeden broke the news on Twitter last week by posting the above photo. Then Paul Williams followed up with, "Okay! So, the cat is out of the bag. NONE of any of this would happen without all of your undying loyalty, support and kindness. All of you are the reason 'Paul' is back on the canvas. THANK YOU SO MUCH. @EBraeden has been incredible the entire time. A huge thanks to him as well!"
It is nice when shows do the right thing. This was the very right thing to do. Soap Operas have to realize viewers prefer the people who have been there for a while over the newbies. They have been welcoming them into their homes, five days a week for years, they have a special bond with them. Take them away, they are pissed and stop watching. With ratings the way they are, they cannot afford to lose any more eyeballs.
---