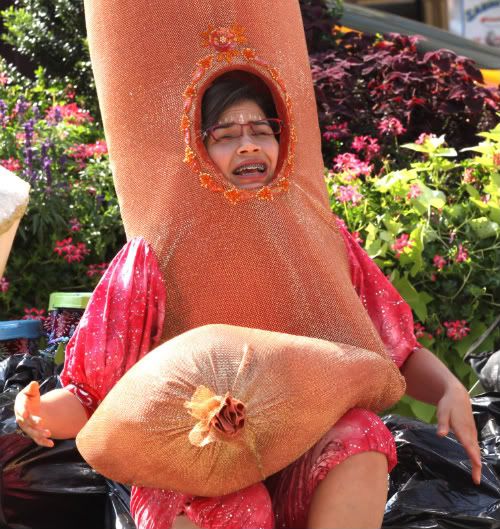 (photo from Splash)
Ugly Betty is down over 40% in the ratings this season and is seen by less people than The Jay Leno Show on Friday nights, yet
ABC
is giving the dwindling show a reprieve and moving it to Wednesdays at 10p on January 6th. Seriously if the show can't even get more viewers to watch it when it airs an hour earlier than Jay on Fridays, how do they expect it to better than him when they are going head to head on Wednesdays? Plus the show is too sugary sweet for a 10p timeslot.
I don't get why ABC has so much faith in this show? It is not like America Ferrera is getting them Emmy noms anymore, not like she deserved any after the first season. Actually I haven't liked it much since the first season, but yet for some reason I keep watching even though the show gets dumber and dumber with each episode. And it is same the thing week after week, Betty has to save Daniel and everyone at Mode thinks she is such a loser.
I was hoping ABC would let this show die, so I could remove it from my DVR but I guess they have other plans for it. Are you going to watch it on Wednesdays at 10p?
BTW Shark Tank got Betty's old slot which makes me wonder where the forgotten will go when V and Dancing with the Stars the Results come back to Tuesdays in March?

---