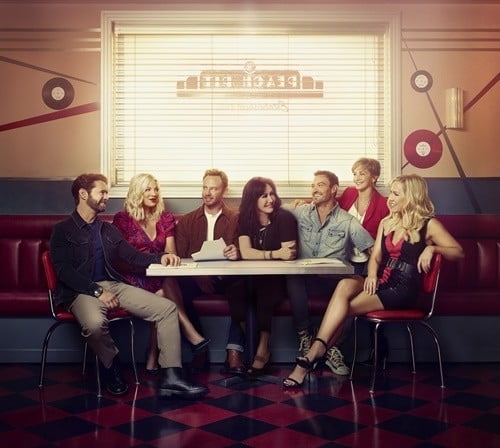 Back in the '90s, Beverly Hills, 90210 was one of the biggest shows on television and the cast made good bank back then. It has been 20 years since the show ended and, for the most part, the actors have not the commercial success like they had back then. Which makes you wonder if they are still earning the big bucks?
Well, we might not have been wondering but The Hollywood Reporter wanted to know. Therefore, they put a mole in Fox's billing department and found out how much they each make. At least that is how I am assuming they found out they all make the same amount.
Jennie Garth, Tori Spelling, Gabrielle Carteris, Shannen Doherty, Jason Priestley, Brian Austin Green and Ian Ziering each make $70,000 an episode. That means they made a grand total of $420,000 for the 6-episode event. Since Garth and Spelling came up with the idea, they get an extra $15,000 per episode. Priestley directed an episode, so he got an additional $46,000 for doing that.
The fact that they are making for the series about the same as what the cast of Will 8 Grace makes per episode, you know they love each other and the show. That and Doherty was robbed. She should be making more than her castmates. However, I respect her and the rest of the gang for taking the Friends' approach to salaries. They each make the same amount because they are all equals.

---