[ # ] Did you guess the Oreo mystery flavor?
December 3rd, 2019 under Fast Food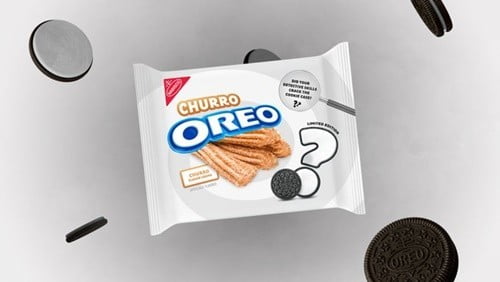 For the second year in a row, Oreo released a Mystery flavor cookie. They they asked us to guess what they tasted like.
Last year, it was Fruity Pebbles. This year, I thought it was Cinnamon Toast Crunch because I was keeping the cereal theme going on. I was close, but not close enough. The answer was Churro.
Did you guess it right? Would you get them again? I would not. However, I wish they would bring back the Flintstones' flavored one. Those were even better than the cereal.
---