[ # ] Did Naomi Watts get the best Mother's Day present?
May 13th, 2019 under Naomi Watts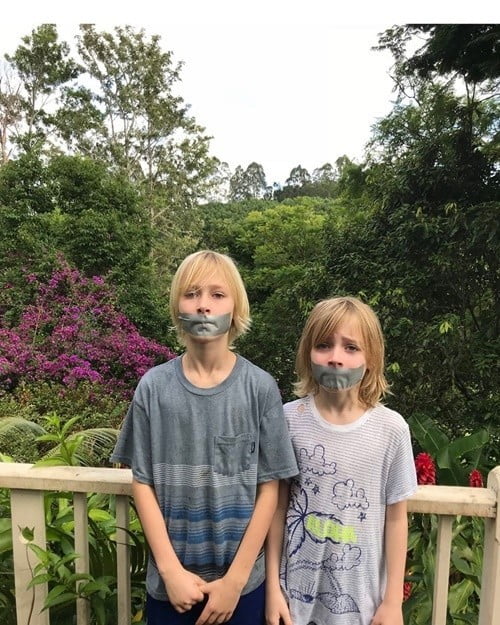 I thought that what every mother would want on Mother's Day is to stay in bed all day like Tiffani Amber Thiessen, but I was proven wrong. Naomi Watts got the best present! Her sons, Sasha, 11, and Sammy, 10, put duct tape over the mouths so their mom could enjoy a day of silence.
In fact, this is such a brilliant inexpensive idea, I would not be surprised if more kids get this for their parents as gifts for their birthdays, anniversaries, Father's Day, Christmas, Saturdays, Sundays and I did something bad so I am trying to win you over day.

---