[ # ] Did Dame Helen Mirren diss Netflix?
March 19th, 2019 under Helen Mirren, Netflix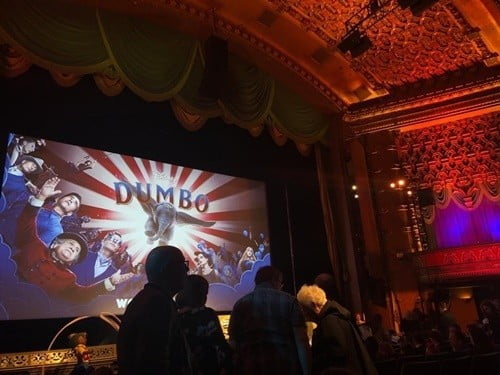 Dame Helen Mirren has a new movie in theaters this week and that is exactly where she saw Dumbo. Before the lights went down and the curtain went up, she said, "Netflix is great don't get me wrong but there is nothing like being in a beautiful theater waiting for the movie to begin with an audience, popcorn at the ready."
Can anyone argue with her? There are some movies that play better in a theater than at home. They need that experience with the powerful sound system that brings the sounds alive and an audience to laugh or cry with you. Personally, I prefer older movie theaters to newer ones. I love how dark they get and uncomfortable the seats are. They let you know that you are not at home, but in a place where movies are meant to be enjoyed.
I just wish they were cheaper. Who can afford to go to the movies these days? Which is why we see more of them on Netflix than in theaters.

---