[ # ] Christie Brinkley wants to know if she should go gray
January 9th, 2020 under Christie Brinkley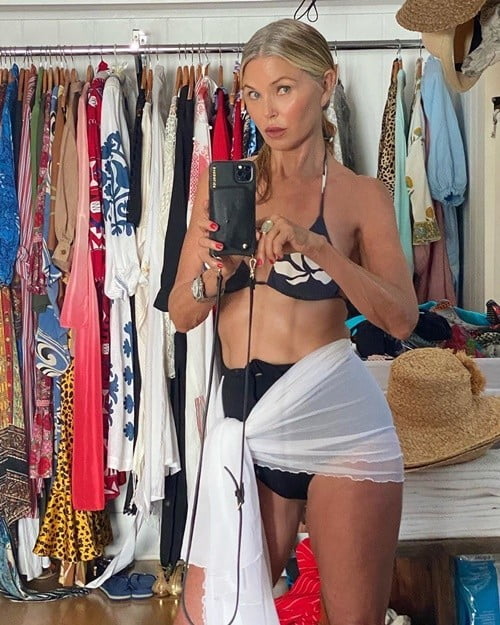 Christie Brinkley is a senior citizen, but you would never know it by looking at her. The supermodel looks just like she did when she was on all of the magazine covers in the '80s.
Part of her secret to looking so young is coloring her hair. Since she was on vacation, she decided to give her hair a rest. Which means she found out her golden locks are more silver than gold. She wants to know what should she do about it.
I think she accept the fact that she is aging and let the gray grow out. What do think?

---