[ # ] Christian Bale just lost his action hero cred!
June 16th, 2010 under Batman, Christian Bale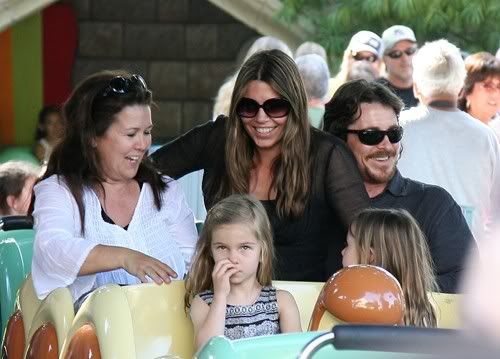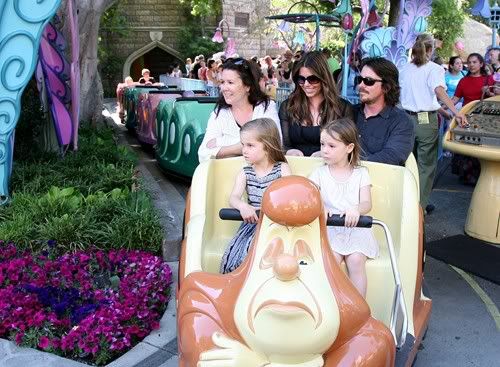 Bauer-Griffin Online
Christian Bale and his wife Sibi took their daughter Emmaline to Disneyland and together the family went on the Alice in Wonderland ride. I know he is being a good dad, but these pictures have totally ruined his action hero cred for me. Can you watch him fighting crime as Batman after these pictures? I know I won't be able to. Even though he does look so much better with the longer hair.
BTW I am surprised he was able to get in to the Happiest Place on Earth after his
unhappy tirade
on the Terminator Salvation set. You think he would be banned from the G-rated place after that F-laced rant. Guess doing a Disney movie (Newsies) gets him a get in for free pass for life.

---