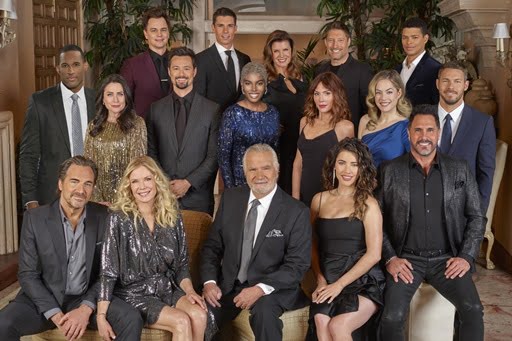 The Bold and the Beautiful is going to turn 35 on March 23rd. However, CBS couldn't wait to give the Soap Opera its anniversary present of a two-year renewal.
"35 years ago, I would have never imagined what was in store," said Bradley P. Bell, executive producer and head writer of THE BOLD AND THE BEAUTIFUL. "Since our premiere in 1987, it's been a fantastic journey and incredible experience for all of us. We would not be here if not for the invaluable support of CBS and our millions of fans around the globe for their loyalty and support."
Because of their global success as the #1 Daytime Drama in the World, the news comes as no surprise.
To see some interesting stats about the show's 35-year history, then
8,734 episodes
393,750 pages of dialogue memorized by the cast
100 weddings…including a few that were cancelled and interrupted!
23 babies born on screen
1,700 sets created by the art department
1,793 cans of hairspray and 415 tubes of lipstick used by B&B's Emmy Award-winning hair and makeup departments
100 Daytime Emmy Award wins; 306 nominations
The show has shot in 14 cities in 11 international countries.

---