Discovery+ is going to renovate a funeral home
September 7th, 2022 under DIscovery Networks/Discovery+. [ Comments: none ]
I am a fan of Horror movies, so I have seen the ones where people move into abandoned funeral homes. They never have a happy ending.
Hopefully, that will not be the case for the Blumberg family, who actually bought a real dead, I mean real live, funeral home.
Heather, Arryn, and their two kids, Rafferty and Noa, are going to renovate a 12,000-square-foot, 1800s Victorian funeral home in Dresden, Ontario. What could go wrong as they do construction in the 38-room house? They find bats and bones, and that is only the beginning.
I can't wait to see what else happens when the 6-episodes of We Bought a Funeral Home debuts October 1st on Discovery+.

---
HBO Max and Discovery+ will become one streaming service
August 4th, 2022 under DIscovery Networks/Discovery+, HBO Max. [ Comments: none ]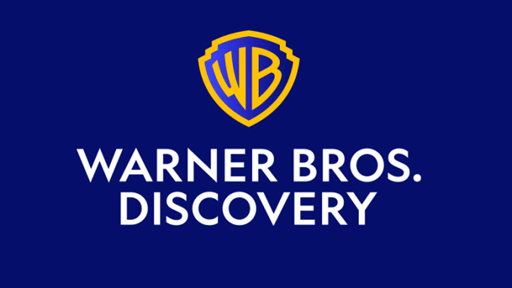 Discovery recently merged with Warner Bros, and they have made a lot of changes to the studio. One of the biggest changes they are going to make was announced today by Warner Bros. Discovery chief David Zaslav on a second-quarter earnings call. Just like they merged companies, they will be merging their streaming services Discovery+ and HBO Max next summer, according to NBC News.
That means for the 92 million people (77 million for HBO Max) who currently subscribe to the current services, they will have a lot of content to watch. The question is, will they want to watch it all at whatever price point they set?
But then again, there are way too many streaming services, so I say merge away!
Will you add their app to your subscription list?

---
The Rock is catching the sharks for Shark Week
July 12th, 2022 under DIscovery Networks/Discovery+, The Rock. [ Comments: none ]
If ever there was a celeb that could take on the sharks for Shark Week, it is The Rock. Therefore, it makes sense that Discovery Channel asked him to be their first ever Master of Ceremonies.
"I'm honored to be your first-ever Shark Week Master of Ceremonies. Our Seven Bucks Productions has partnered with Discovery to bring you a very special (and bad ass) Shark Week. I filmed exclusively in my home state of Hawaii, these beautiful predators, Aumakua (Gods), are deeply revered and respected in our Polynesian culture," said Dwayne Johnson.
This year, they are airing 25 original programs starting on July 24th at 8p.
To see when and what those 25 shows are for Shark Week, then click here!

---
Ghost Adventures is finally making House Calls
May 19th, 2022 under DIscovery Networks/Discovery+. [ Comments: none ]
We have seen the team from Ghosts Adventures investigate some of the most notorious haunted places in America. However, on their new show Ghost Adventures: House Calls, which is streaming on Discovery+ now, they are going to ordinary people's homes.
How will investigating residential homes change how Zak Bagans, Aaron Goodwin, Billy Tolley, and Jay Wasley do what they do? I think they got more intimate with the situation because the location is so much smaller. Plus, they are helping families feel safe in their homes again or for the first time.
"A home is a very personal and sacred space," said Bagans. "When unexplained spirit activity causes a family to feel threatened and uncomfortable in their own house, that's cause for immediate action. 'House Calls' is about helping people who are living in fear from something unknown. Our goal is to figure out what's going on and provide answers, advice and many times, validation. These are the most personal and emotional investigations we've ever done."
Each episode starts off with Zak sharing a video of the family telling the team what has been happening in their homes. Then, the team meets the family and gets a tour of the house. Once that is done, it is time for the lights to go off and their equipment to go on.
Maybe because they are in people's homes, but the spirits seem more combative. In the first two episodes, the spirits mean business, and it scares the team.
When the sun comes up, it is time for the team to tell the family what they discovered and how they can get the homes back. If they can get their homes back. Not every case is the same.
To see what the paranormal investigators will be investigating this season, then click here!

---
Which celeb missed out on the George Foreman Grill?
April 14th, 2022 under DIscovery Networks/Discovery+. [ Comments: none ]
There are a lot of inventions that changed history, but how many are as fun as the ones featured on Discovery+'s Inventions That Changed History.
The next two episodes of the series are out now. They delve into the history of The Clapper,
George Foreman Grill, The Snuggie, Pet Rock, Roomba, Fanny Pack, Garbage Pail Kids, Fidget Spinners, Hula Hoop, Shake Weight, The Wave, Stripper Pole, Beach Ball, Pogo Stick, and Thighmaster.
Some of these inventions have celebrities attached to them. However, they were not the first choice. For example, the company behind the indoor grill wanted a different person for their brand, but he missed their call. So instead, George Foreman got it and the money. However, he didn't get as much as Suzanne Somers, who got the last laugh on her Three's Company co-star Joyce DeWitt. The latter said no to the Thightmaster. What a schmuck. And there is one famous person who should be asking for a cut because they inspired one of the inventions above.
Some of these inventions go back thousands of years and were just improved upon in the 1900s. Can you guess which one? And do you want to see the man who started The Wave?
Some inventors made millions, and then others got screwed because they didn't get a patent. See which items didn't make their creators rich because of that. And see how one company was able to get a patent on something that was easily cloned.
One of the inventors went on to win the Pulitzer Prize. Obviously, it is not because of what we see in the episode.
And finally, we find out how the Pet Rock was born. Even though that is my favorite invention of the last century, I never knew how it came about until now. Its origin story is even better than I dreamed.
That is why I love this series so much. You never know what you are going to learn. Granted, I am still pissed that I had to throw out my Sea Monkeys because of what they shared about their creator's past. Although, I was able to overlook the past of the man behind the mood ring. Like I said, you never know what they are going to reveal, and that makes this series even more interesting.

---