Who has a better tush: Salma Hayek or Tiffany Haddish?
January 10th, 2020 under Andy Cohen, Better than..., Salma Hayek, Tiffany Haddish. [ Comments:

none

]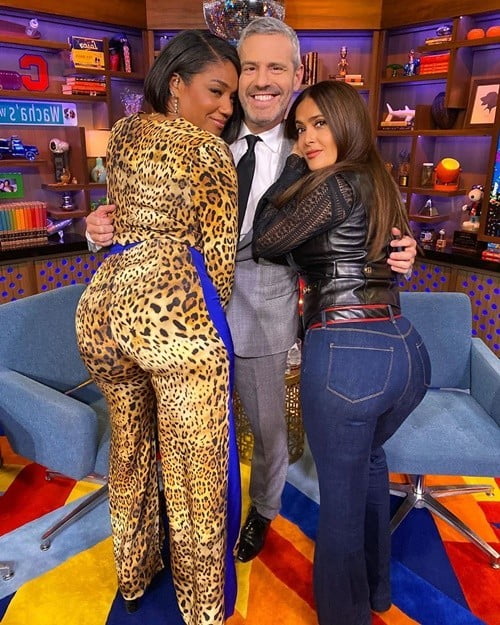 Salma Hayek or Tiffany Haddish are promoting their film Like a Boss and they took their act to Watch What Happens Live. To promote the episode, they posed with Andy Cohen and their a$$ets out. Which makes you wonder which actress has the better butt? Bottoms up, I say it is a tie.
---
Try to look at Salma Hayek and Patricia Arquette's eyes
January 6th, 2020 under Salma Hayek, The Arquettes. [ Comments:

none

]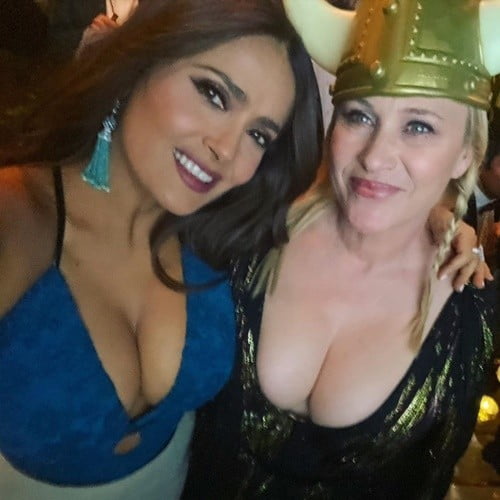 Salma Hayek was so happy her bosom buddy Patricia Arquette won a Golden Globe yesterday for Best Performance by an Actress in a Supporting Role in a Series for the Act, that they showed off their golden globes. I am straight woman with big boobs and even I cannot stop looking at them. Can you?
---
Salma Hayek's boobs are pretty in pink!
November 4th, 2019 under Salma Hayek. [ Comments:

1

]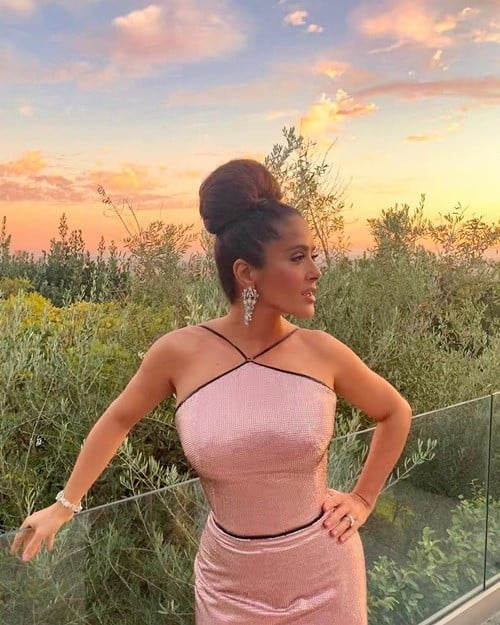 Salma Hayek wore a form-fitting light pink satan gown to the Gucci Gall and her infamous boobs are pretty in it. I know you are not staring at any other part of her because they are screaming look at me! And you are looking.
---
It's Salma Hayek vs Tiffany Haddish in Like a Boss
September 12th, 2019 under Billy Porter, Salma Hayek, Tiffany Haddish. [ Comments:

none

]

We know that Tiffany Haddish can be over the top high-larious. However, we are going to find out if Salma Hayek can match her in their new movie Like a Boss that comes out January 10th.
The film is described as, "Best friends Mia and Mel (Haddish and Rose Byrne) are living their best lives running their own cosmetics company they've built from the ground up. Unfortunately, they're in over their heads financially, and the prospect of a big buyout offer from a notorious titan of the cosmetics industry Claire Luna (Hayek) proves too tempting to pass up, putting Mel and Mia's lifelong friendship in jeopardy. The beauty business is about to get ugly."
Those are just a bunch of words, the trailer speaks volumes about how funny it is going to be. Plus, there are two very important reasons to see this film. They are Billy and Porter. He is a reason enough to see anything he is in. Pray tell.
---
Is Salma Hayek really 53?
September 2nd, 2019 under Are they really their age?, Salma Hayek. [ Comments:

none

]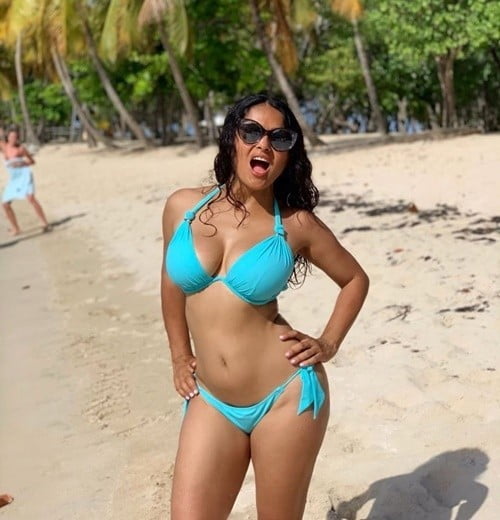 Salma Hayek spent her birthday weekend at the beach in a bikini. What number did she turn? She is now the big 5-3. However, you would never believe that looking at her in this photo. She looks just like she did when she first started out and I am not just talking about her face. I wonder what her secret to never aging is because I want some of that.
---