Remember Robby Benson?
July 14th, 2021 under Remember?. [ Comments: none ]
Back in the '70s and '80s, Robby Benson was The Chosen one thanks to roles in films like Ode to Billy Joe, Jeremy, and Running Brave. Then in 1991, he landed a beast of a role as in The Beast's voice in Beauty and the Beast.
He was hot then, and he is hotter now. Look at those gorgeous blue eyes with that salt & pepper hair and tan skin, and tell me he not as sexy as all hell. He is definitely like a fine wine; he gets better with age.

---
Remember Gary Numan?
October 20th, 2020 under 80s, Remember?. [ Comments: none ]

Back in 1979, Gary Numan became an international sensation because of his song Cars. Now, 41 years later, he is still going together with cars. Well, at least in this photo anyway, and that is why I had to post it.

Now, let's talk about how good the 62-year-old singer look. He hasn't aged a day, just like his biggest single.

Want to watch the video again, then click here!

---
Remember Center Stage's Ethan Stiefel?
September 3rd, 2020 under Center Stage, Remember?. [ Comments: none ]

Back in 2000, there was a movie that hit the big screen, and audiences fell in love with Center Stage. So much so, that 20 years later we are still talking about it, and the cast Amanda Schull, Zoe Saldana, Sascha Radetsky, and Ethan Stiefel.

We know what Schull (Suits) and Saldana (Star Trek, Avastar) look like because they have continued acting since their film debuts. However, what do the two men, who are professional dancers look like? We found that out this week when the four of them took part in a reunion on the American Ballet Theatre's YouTube channel. Radetsky looks almost exactly the same, except now he has facial hair.

That is him, what about Stiefel, who played the sexy Cooper Nielson? Yes, I was Team Cooper. Anyways, he no longer looks like a ballet dancer. Instead, he looks like a Folk-Rock singer form the '70s. The ballerino has long blonde hair, pale skin, and a long goatee with a thick mustache. I never would have recognized him in a million years. If it wasn't for his voice, I would think he was an imposter.

I am not knocking him, it is his life and he can style himself however he wants. But he is so the perfect February 2020/September 2020 meme.

Are you as shocked by his transformation as I am?

To see the full reunion, then click here!

---
Remember Sade?
July 2nd, 2020 under Remember?. [ Comments: none ]

Back in the '80s, everyone knew Sade and her songs Smooth Operator and No Ordinary Love. Since then, we rarely see the singer. That changed because British Vogue (via People) spoke to her about being lockdown during the coronavirus pandemic, and she shared with them a photo of herself with her goddaughter.

Can you believe she is 61? She looks just as beautiful now as she did on the cover for her singles. It is like she has not aged a day in 35 years.

---
Remember Aileen Quinn?
February 21st, 2020 under Remember?. [ Comments: none ]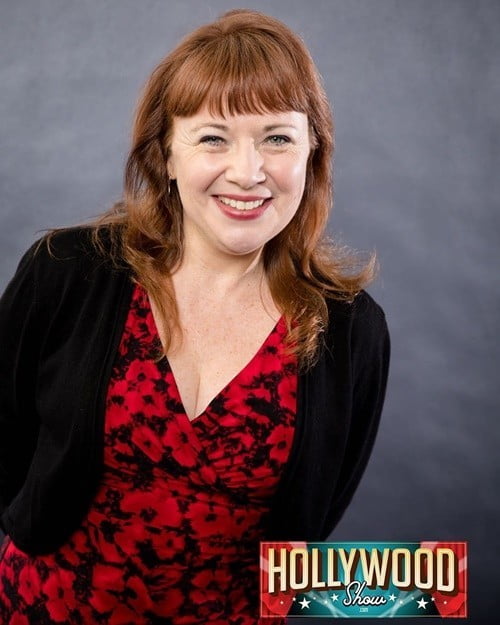 If you asked almost every female child of the '80s, what is one of her favorite movies, then she will most likely tell you, Annie. She wanted to be Aileen Quinn and live in Daddy Warbucks mansion. She also knew every word to every song from the musical. She would sing It's a Hard Knock Life with her friends and Tomorrow to her dad.
In fact, she could probably still do that today. However, no one can do it better than Quinn herself. While we are not hearing her sing in this photo, we are getting to see that the actress has the same smile she had when that movie came out in 1982. As we now, you are never fully dressed without one.
That means that the 48-year-old was fully dressed when she signed autographs at The Hollywood Show a few weeks ago. I am sure her huge smile brought huger smiles to her fans.

---