Does the Saved By the Bell trailer ring your bell?
April 16th, 2020 under Peacock, Saved by the Bell/City Guys. [ Comments: none ]

Peacock, NBC's upcoming streaming site, is bringing some of the network's favorite shows back, and today we are getting a look at one of them.
Slater (Mario Lopez) and Jessie (Elizabeth Berkley) are back in their old haunt, Bayside High. Instead of having all of their friends around, they are surrounded by their kids. How will that work out for them? We will find out when Peacock launches in July.
I am not sure how I feel about the show. I was a Zack and Kelly girl. This show feels very Slater heavy, but it could just be how they edited the trailer because Lopez thinks he is the star.

---
MacGruber flies the coop over to Peacock
January 16th, 2020 under Peacock. [ Comments: none ]

As if we needed another streaming service, but it turns out we do. NBC Universal's Peacock is launching on tax day and it is free with ads for Comcast subscribers. Don't want the ads, then you can pay $5 to get rid of them. Wait, you don't have Comcast? Then it will be $5 and $10, respectively.
What do you get? A lot of their programming like the Law & Orders, One Chicago, The Office and many more of their old shows like Fraiser and Everybody Loves Raymond, and movies. You will also be able to watch their late night shows in primetime. Plus, they are rebooting Saved By the Bell. Punky Brewster, Battlestar Galactica, and MacGruber. The latter was announced today.
To read about their new shows, then click here!

---
Slater and Jessie are back at The Max
January 11th, 2020 under Mario Lopez, Peacock, Saved by the Bell/City Guys. [ Comments: none ]

Last year, NBC announced that they were bringing back Saved By the Bell for the new streaming service Peacock. Since they announced it, fans have been excited. Now they have even more reason to be excited. That is because they started filming yesterday.
Mario Lopez shared a video of him and Elizabeth Berkley filming a promo for the series at The Max, and it feels like no time has passed. They look the same as they did then, which even makes me more thrilled for the show. What about you?

---
Punky Brewster and her BFF Cherie
November 5th, 2019 under NBC, Peacock, Reunions, Soleil Moon Frye. [ Comments: none ]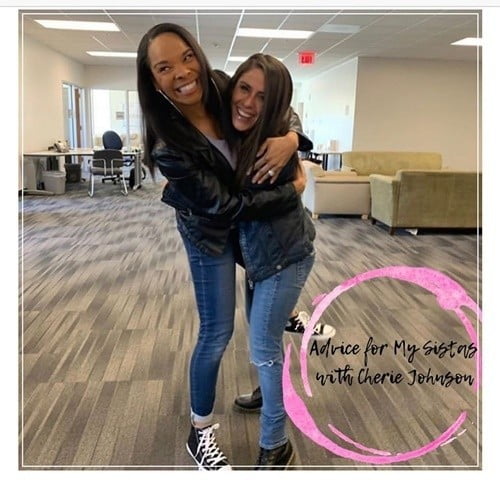 Back in September, NBC announced that they are reviving Punky Brewster for its streaming site Peacock. Now we are getting to see Soleil Moon Frye, the spunky little orphan, with her best friend Cherie Johnson
again.
Even though, it has been 31 years since their show ended its first run, the two of them look as close ever. Which makes me even more excited for the revival. Especially since there are rumors Peacock might be free!

---
Why Mark-Paul Goselaar is not so excited about the Saved By the Bell news
September 19th, 2019 under Mark-Paul Gosselaar, Peacock, Saved by the Bell/City Guys. [ Comments: 1 ]

On Monday, NBC announced that their new streaming service Peacock is doing a Saved By the Bell reboot with Mario Lopez and Elizabeth Berkley. They also said that Zack is the Governor now and he is shutting down low-income schools.
Later that night, Variety spoke to Nark-Paul Gosselaar about it at and asked him how feels about the revival. He told them, "I read it in the trades just like everybody else this morning." Then added, "I haven't been approached," and that he was a little taken off guard with the news. He had no idea they were this far along with the project.
Gosselaar understands that he might not be a part of the show because he is starring in the ABC sitcom Mixed-ish, who owns the streaming site Disney+, there might be a conflict for him to do something on a competitor's show. If both of them could come up with an agreement, then he would do the reboot. That is if they ask him.
If I were him, I would tell his castmates screw you. Well, I would use other words. I mean how messed up is it that they did not even tell him this was a done deal. Not knocking the rest of the cast, but out of all of them, he is doing the best. He and Tiffani-Amber Theissen are the only ones who are still acting in gigs. They don't need the show like the other ones.
However, they still should have told him. At least, the Beverly Hills, 90210 cast kept their co-stars in the loops.
Do we really want a SBTB reboot without Zack Morris and Kelly Taylor? Granted we don't know if Theissen is available to be part of it because she has a show on Netflix, another streaming site. Or if they even told her about it.
I always thought these four were tight and would only do the reboot together. I guess they are not as tight as I thought.
BTW Is just me or does he seem kind of hurt that he did not know about the show?

---