Gene Simmons is freaking people out
January 2nd, 2020 under KISS. [ Comments: none ]

Gene Simmons is as known for his tongue as the music he has created with KISS. However today, he is making news for what he likes to stick his tongue in.
Not women, because he is happily married to Shannon Tweed. Instead, he shocked people, when he asked, "Anyone else put ice cubes in their cereal?" I cannot imagine anyone else doing this. Can you?
I am up for trying new things with ice cubes, (like putting it in wine thanks to Diane Keaton) but not this. Have you done this? Do you want to try it?

---
I guess Gene Simmons can't Rock and Roll All Nite anymore
December 27th, 2019 under KISS. [ Comments: none ]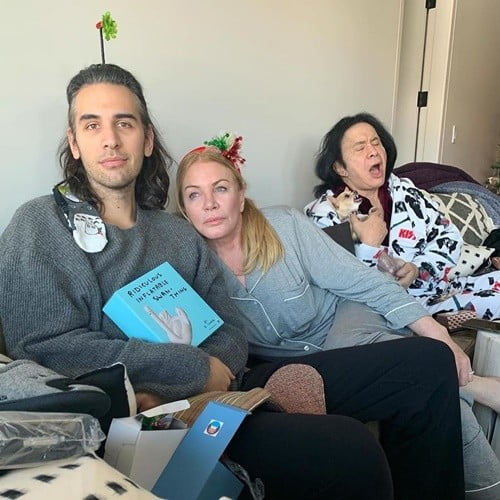 Back in the '70s, Gene Simmons could Rock and Roll All Nite long and party every day. However, it is now 40 years later and the KISS singer cannot do that anymore. While celebrating Christmas with his wife, Shannon Tweed, and their son, Nick, he was ready to kiss the pillow. As in go to sleep.
I guess even Rock stars get old. Which means we do too. Now, I am sad. I better go listen to some Kiss to make me feel young and happy again.

---
Kidney stones can take down even the rockingest of Rockers!
October 2nd, 2019 under KISS. [ Comments: none ]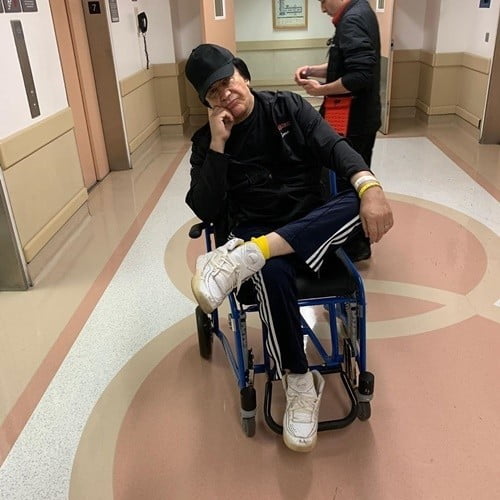 Last month, Gene Simmons put the final KISS tour on hold to deal with a medical procedure, but did not say what it was. Now we know. The singer has kidney stones and underwent his second of three procedures to remove them according to his wife Shannon Tweed.
According to TMZ, the procedure involved getting a stent up his penis to help get the stones to travel down and out and ouch. The final procedure should be next when they take the stent out. Then he will be ready to Rock and Roll All Nite again.
Luckily for his wife, it was his penis that was affected and not his tongue. And I am not saying he should use it for KISSing.

---
Did Gene Simmons go bald?
July 24th, 2019 under KISS. [ Comments: none ]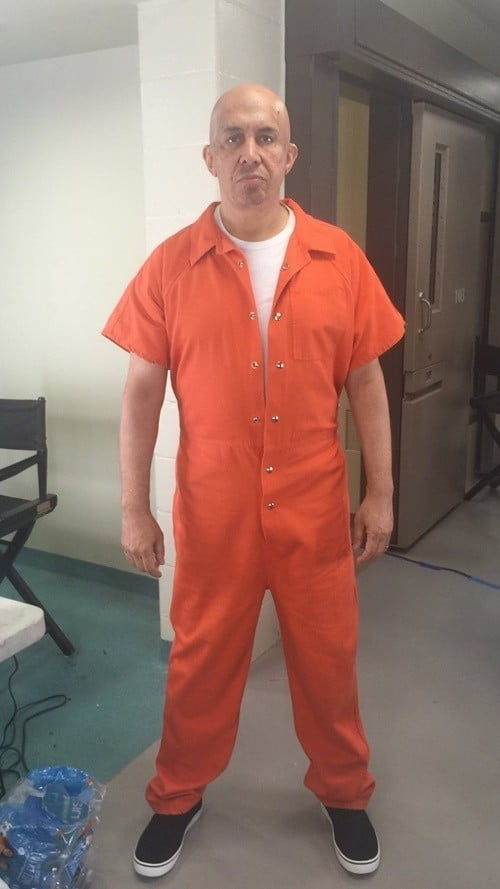 Gene Simmons shared a photo of himself without his signature black hair, so did he KISS his locks goodbye? Nope. He explained, "Here I am with a skull prosthetic for a movie I co-produced last year called ARRESTED DEVELOPMENT, with Wesley Snipes starring."
Are you still lovin' him bald? I think he is completely unrecognizable. So much so, it takes everything away what makes him a rocker. It is like he is a modern-day Samson.
However, if he lost his hair with age, then I would still Rock and Rock All Nite with him with or without it.

---
Ozzy Osbourne bites bats, Gene Simmons bites his dog's ears!
July 19th, 2019 under KISS. [ Comments: none ]

Ozzy Osbourne made a name for himself by biting the head off of a bat. Even though Gene Simmons is from the same era, that is not something he is into. Instead, he likes to put his Chihuahua's big floppy ear in his mouth.
How does PopcornFart feel about? He responds with kisses. Ironically, the KISS singer doesn't like those licks. Which is why the pooch loves sneaking them in. If the Simmons isn't fast enough, then he gets another part of his pup in his mouth.
I love when hard rockers get all soft with their animals just like this.

---