Did Gene Simmons go bald?
July 24th, 2019 under KISS. [ Comments: none ]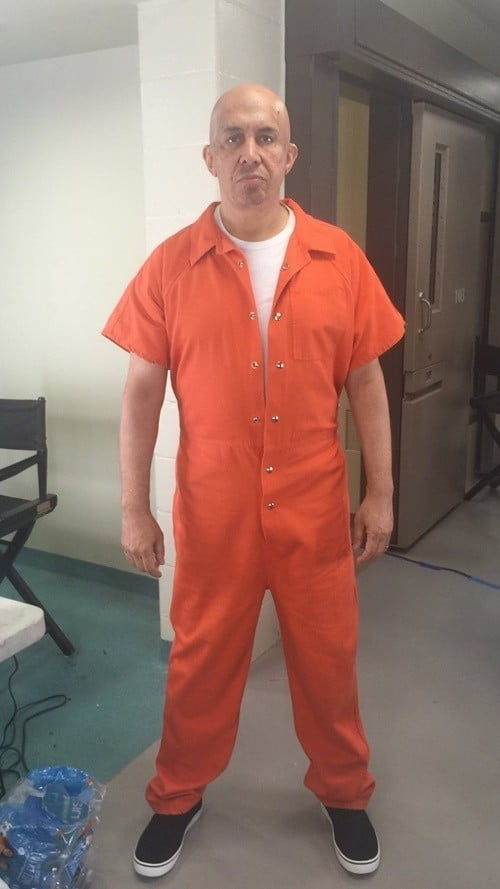 Gene Simmons shared a photo of himself without his signature black hair, so did he KISS his locks goodbye? Nope. He explained, "Here I am with a skull prosthetic for a movie I co-produced last year called ARRESTED DEVELOPMENT, with Wesley Snipes starring."
Are you still lovin' him bald? I think he is completely unrecognizable. So much so, it takes everything away what makes him a rocker. It is like he is a modern-day Samson.
However, if he lost his hair with age, then I would still Rock and Rock All Nite with him with or without it.

---
Ozzy Osbourne bites bats, Gene Simmons bites his dog's ears!
July 19th, 2019 under KISS. [ Comments: none ]

Ozzy Osbourne made a name for himself by biting the head off of a bat. Even though Gene Simmons is from the same era, that is not something he is into. Instead, he likes to put his Chihuahua's big floppy ear in his mouth.
How does PopcornFart feel about? He responds with kisses. Ironically, the KISS singer doesn't like those licks. Which is why the pooch loves sneaking them in. If the Simmons isn't fast enough, then he gets another part of his pup in his mouth.
I love when hard rockers get all soft with their animals just like this.

---
Is Gene Simmons the new Pentagon spokesperson?
May 16th, 2019 under KISS. [ Comments: none ]

There has not been a press conference at the Pentagon's briefing room in almost a year, but today there was one. Gene Simmons spoke to the press, so is he their new spokesperson? With this administration, you never know. However, for now, the KISS singer is not their man. Although, anything can happen. He can wind up being their sexual expert ambassador.

---
Gene Simmons shares a photo that is true Rock'n'Roll
April 2nd, 2019 under KISS. [ Comments: none ]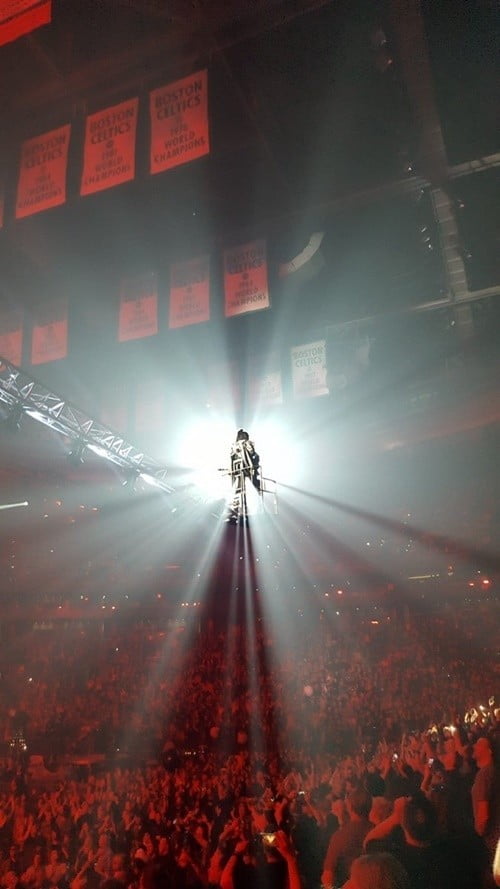 KISS sings that Gd Gave Rock and Roll To You, and it looks like Gene Simmons is trying to get as close to Hashem as possible to thank him for that.
The singer shared a photo of himself on a lift way above the audience and said, "It's lonely at the top!" But he should think about all of his admirers below who are looking up at him like he is is diety for that moment.
Unless he is afraid of heights and is thinking how he hopes he does not throw up on them which is what I would be thinking. I would be fretting that the crane would get stuck and I would have to be up there for an eternity. Which is why I write about Rock and I am not a Rock star. That and I cannot sing to save my life like I was stuck on a crane in an arena.

---
Did Gene Simmons reveal who the Alien is on The Masked Singer?
January 10th, 2019 under Fox, KISS. [ Comments: none ]

Gene Simmons posted a photo of the Alien from The Masked Singer and said, "I was Masked Singer long before this Alien landed."

If you watched the show, then you know that the female contestant grew up in the public eye. While I think it is La Toya Jackson, some are guessing it is someone from the Kardashians and others ponder if it is one of Bruce Willis and Demi Moore's daughters. However, the singer from Kiss had a reality show, and that means his daughter, Sophie, grew up in front of the cameras.

Is she the Alien? To see what she said, then click here!

---