BTWF roles: Katherine Heigl in Bride of Chucky
November 29th, 2011 under Before They Were Famous, Chucky, Katherine Heigl. [ Comments: none ]

Before Katherine Heigl's best friend was hit by a bus on Grey's Anatomy, her best friend was hit by a truck in Bride of Chucky. She looks the same now as she did when she was 18 in that 1998 movie.

---
Katherine Heigl really believes in castration!!!
November 29th, 2011 under Katherine Heigl. [ Comments: none ]

Katherine Heigl really hates balls so much so that she is donating her spare time to make sure as many men are separated with their testicles as possible. No man, no matter how many legs he walks on, is safe from her plan including her husband Josh Kelley. I have to admit I agree with the actress and like her I will declare "I Hate Balls!" C'mon ladies get on board with her because let's all admit we hate balls and get our boys spayed. I challenge any woman and man to say they like the beans under the frank. I didn't think so!
So as shocked as I am to admit, I am happy that Heigl had the cojones to get behind something we all believe in and support 100%.

---
Katherine Heigl makes it so easy!
October 31st, 2011 under Katherine Heigl. [ Comments: 1 ]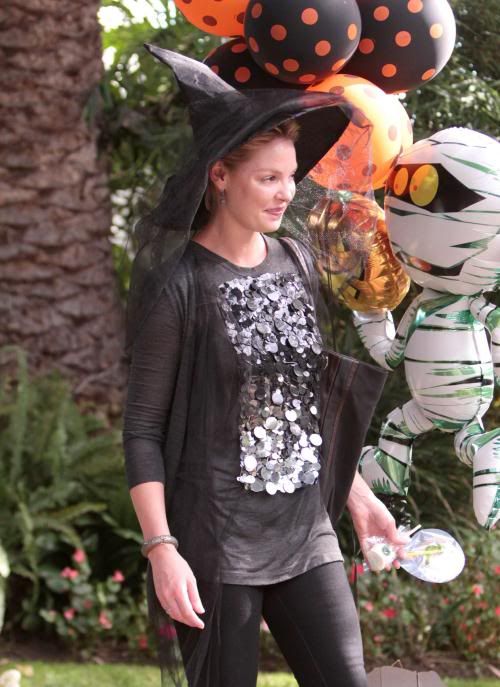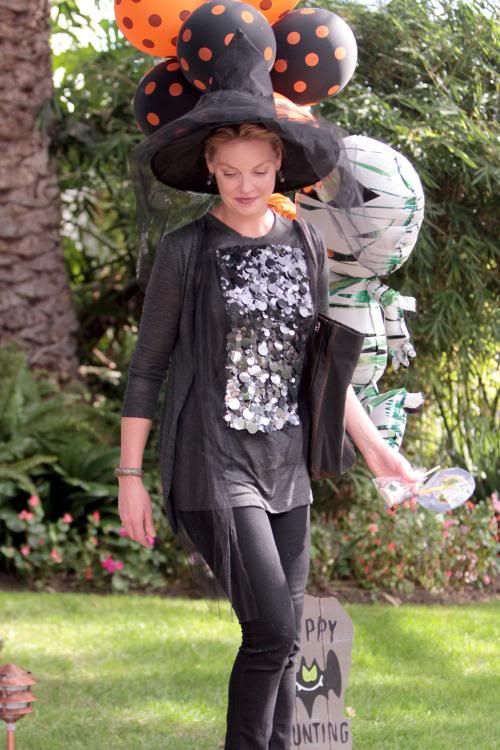 Fame Pictures
Katherine Heigl took her daughter Naleigh to a Halloween Party and the Knocked Up actress dressed up as a Witch. The actress made it so easy for us because she dressed as most of us truly see her.
Actually now that she has been off of Grey's Anatomy, she doesn't bother me anymore but I still had to go there.

---
Katherine Heigl actually thinks she is Emmy worthy again
June 4th, 2010 under Katherine Heigl. [ Comments: 4 ]

(photo from WireImage)


So two years ago Katherine Heigl dissed the Grey's Anatomy writers by saying what they wrote for her wasn't Emmy worthy. Then last year they gave her cancer on the show and she submitted herself for a nomination, but the Emmy voters looked her over. This year Katherine Heigl dissed the producers of the show because she had to work long hours reportedly to accommodate her movie promotion schedule, took a hiatus to film a movie (that looks like crap) and then another one for maternity leave when she adopter her daughter before eventually quitting the show. Having said all of that, she still thinks she is still Emmy worthy because she has submitted herself for a Best Supporting Actress nomination according to Hollywood Insider. I am assuming she did so because the writers gave her a cancer storyline, even though she really didn't get to play it out this season because she left to do other things. Plus she didn't even shave head like her character who lost her hair due to the chemo. If she shaved her head, I might consider it but she didn't even do that. To be honest I barely even remember her on the show this season, and what I do remember is she screwed up every seen she was in. While everyone else was great in the episode where they killed off George, every time she was on the screen I stopped crying because her performance was so much of a dud. Once she started laughing hysterically during his funeral scene, the whole episode went 6 feet under to me. I really hope she doesn't get the nom because there are so many reasons why I think she doesn't deserve it. I hope the Emmy voters give it to someone who appreciates acting and is grateful for the roles they are cast in!!!

---
Katherine Heigl copies Shirley Temple's look
June 2nd, 2010 under Katherine Heigl. [ Comments: 1 ]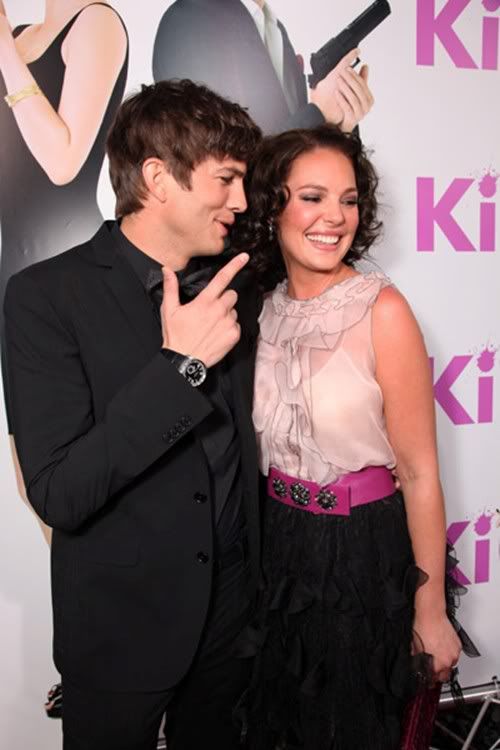 WireImage
Yesterday Katherine Heigl attended the premiere of her latest crappy movie (thus why reviewers are not screening the movie before it comes out) The Killers and she looked more like Shirley Temple than the actress we grew to dislike on Grey's Anatomy. Seriously doesn't she remind you of when Shirley Temple sang On the Good Ship Lollipop in the 1934 movie Bright Eyes with those curls? Actually I shouldn't diss the Oscar winning former-US Ambassador by comparing her cuteness to Heigl's latest look. I will say that Katherine really needs to change up that look because between the hair, the tan and that outfit I can't think of anything positive to say about it.
So instead I will leave you with the awwwdorable Shirley Temple singing the song that melted all of our hearts! (Insert Heigl heart joke here!)

---