Would you watch a dramatic take of Family Matters?
January 16th, 2022 under Jaleel White, Saturday Night Live. [ Comments: none ]
A few years ago, a fan came up with a dramatic version of Fresh Prince of Bel-Air on social media, and now his dream became a reality on Peacock.
Well, Saturday Night Live thought they would have some fun and get serious with Family Matters. It might have been a joke, but you never know. Urkel could become a reality. I mean, we did get big screen versions of Wayne's World, MacGruber, and Coneheads. Why couldn't Lorne Michaels do that? And if he did, would you watch?
Then I started to wonder what other show they could do. I thought Perfect Strangers could be fun. But then I pictured Cousin Larry calling ICE on Balki, and that was the end of that.

---
Did the Cartoon Network do that to Steve Urkel?
September 1st, 2021 under Jaleel White. [ Comments: none ]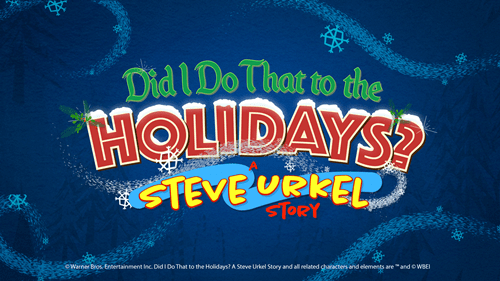 What happens if you smoke too much Purple Urkel, the strain of marijuana from Jaleel White? You go to the Head of the Cartoon Network and pitch an animated Christmas special starring Steve Urkel. Since the big guy got a contact high from you, he decided to make your dream a reality. At least, that is what I am assuming happened. It didn't, but how else can you explain Did I Do That to the Holidays? A Steve Urkel Story? I can't.
So what can we expect from it? From executive producer Wyatt Cenac, Did I Do That to the Holidays? A Steve Urkel Story brings back one of the most iconic sitcom characters of all time for an animated movie musical event. The holiday season has arrived, and brilliant but accident-prone Steve Urkel has already ruined his local celebration by publicly humiliating a shopping mall Santa. In his attempt to make things right and score some nice points with the big guy in the North Pole, Steve creates an invention that only makes things worse. Using his big brain and even bigger heart, Steve must find the real Santa to see if together they can help the city rediscover the holiday spirit. Jaleel White serves as producer and will also reprise his iconic performance by voicing the beloved super genius.
So get some Purple Urkel because you are going to want to smoke it when you watch this special. And you know are you going to watch it.

---
Jaleel White would have to be high to dress like Steve Urkel again
April 19th, 2021 under Jaleel White. [ Comments: none ]
Tomorrow is 4/20, and we know what that means. It is George Takei's birthday. Well, that and the day we celebrate marijuana.
Jaleel White is celebrating it by releasing his strain of the Mary Jane that he named after his Family Matters character. It is called Purple Urkel. Before you inhale it, you are Steve Urkel. After you exhale, you turn into Stefan.
Do you want to be a Steve or a Stefan? Like I even have to ask?
I don't know what weirds me out more about this video. Is it how much White still looks like Urkel after 30 years, or how turned on I am by him dressed as Stefan? Seriously, who knew that White is doable? It turns out he is if you get a hit of Purple Urkle. I need to get me some of that sh!t tomorrow.

---
Who knew Urkel has abs?
January 6th, 2020 under Jaleel White. [ Comments: none ]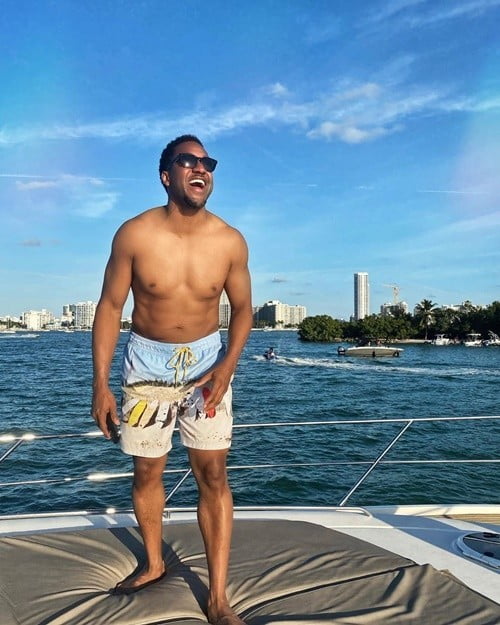 When I think of Jaleel White, I think of the skinny kid who played Urkel on Family Matters. Turns out he is more like Stefan because he has a six-pack.
The actor is on vacation in Miami, where it is warm, and he went for a ride in a boat. What do you wear on a boat? A swimsuit. By doing so, it showed off his toned abs. Who would have thought he had them? I certainly didn't, and I like what I see. What about you?

---
You will never watch Family Matters the same way
July 2nd, 2019 under Jaleel White, Mike Tyson. [ Comments: none ]

Someone named DrFakenstein took the opening theme of Family Matters and replaced all the actors' faces with Mike Tyson's before his facial tattoo. It is scary how his mug works on top of theirs, but it is also terrifying. I am going to be seeing that in my nightmares for weeks to come.
If I still watched Family Matters, then all I would see is the boxer's mask instead of Jaleel White's. You know what, they should redo it with Urkel's face on everyone else's! How awesome would that be?

---