[ # ] Did the Cartoon Network do that to Steve Urkel?
September 1st, 2021 under Jaleel White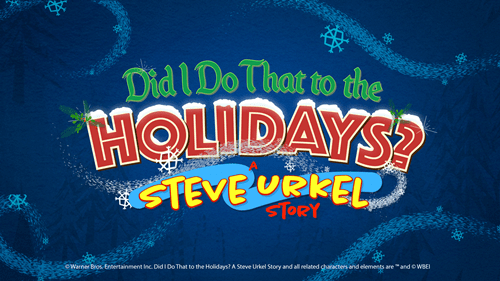 What happens if you smoke too much Purple Urkel, the strain of marijuana from Jaleel White? You go to the Head of the Cartoon Network and pitch an animated Christmas special starring Steve Urkel. Since the big guy got a contact high from you, he decided to make your dream a reality. At least, that is what I am assuming happened. It didn't, but how else can you explain Did I Do That to the Holidays? A Steve Urkel Story? I can't.
So what can we expect from it? From executive producer Wyatt Cenac, Did I Do That to the Holidays? A Steve Urkel Story brings back one of the most iconic sitcom characters of all time for an animated movie musical event. The holiday season has arrived, and brilliant but accident-prone Steve Urkel has already ruined his local celebration by publicly humiliating a shopping mall Santa. In his attempt to make things right and score some nice points with the big guy in the North Pole, Steve creates an invention that only makes things worse. Using his big brain and even bigger heart, Steve must find the real Santa to see if together they can help the city rediscover the holiday spirit. Jaleel White serves as producer and will also reprise his iconic performance by voicing the beloved super genius.
So get some Purple Urkel because you are going to want to smoke it when you watch this special. And you know are you going to watch it.

---