NCIS: LA and NCIS: NoLa will be back for another season
April 22nd, 2019 under CBS, Gd Friended Me. [ Comments:

none

]


CBS is slowly filling up their schedule for next season and today they picked up two more of their shows for another year. NCIS: Los Angeles and NCIS: New Orleans will join NCIS in the fall. The only surprising thing would have been had they not renewed any of these three shows. Since they are all coming back there is nothing surprising here.
The three NCISes join Blue Bloods, Criminal Minds, FBI, Gd Friended Me, Magnum P.I., Mom The Neighborhood and Young Sheldon on the 2019-2020 lineup.
---
BTWF: Erica Gimpel on Fame
April 15th, 2019 under Before They Were Famous, Gd Friended Me. [ Comments:

none

]

Before Erica Gimple owned a music store on Gd Friended Me, she went to the School of Performing Arts in Fame. She looks the same now as she did when he was 17 in that 1984 episode.
---
NCIS is sexy & 17!
April 11th, 2019 under CBS, Gd Friended Me. [ Comments:

none

]

CBS announced today that they picked up television's #1 drama, NCIS, for a 17th season. Not only does the show do well in first run on broadcast, but it also does well online and in syndication. Thus the renewal is no surprise. They just had to wait for Mark Harmon to say yes.
Now that he did, it will join Young Sheldon, Mom, Criminal Minds, FBI, God Friended Me, The Neighborhood And Magnum P.I. on the 2019-2020 schedule. That leaves a lot of shows in limbo like Bull, NCIS: LA, NCIS: NoLA, Blue Bloods and Hawaii Five-0. I think only Bull is in trouble of the ones I listed.
---
When will we say goodbye to The Big Bang Theory?
March 11th, 2019 under CBS, Chuck Lorre, Gd Friended Me. [ Comments:

none

]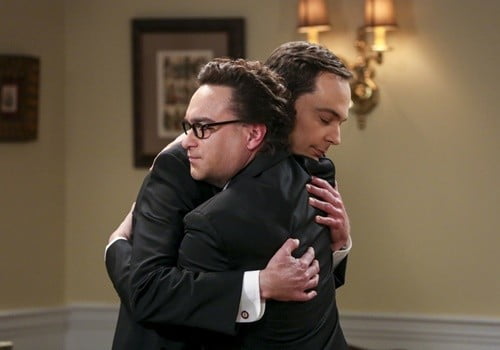 Ever since CBS announced in August that this will be The Big Bang Theory's final season, we have wanted to know when that last episode will air. Today, CBS told us that and when their other shows are ending their seasons.
To see how much time you have to stock up on tissues, then click here!
---
How could CBS pick up these shows and not Gd Friended Me?
January 25th, 2019 under CBS, Gd Friended Me. [ Comments:

none

]

CBS picked up six new shows in May and today they announced that three of them will be back in the fall. Those shows are The Neighborhood, FBI and Magnum P.I. The three shows that have not been renewed, just yet, are Happy Together, Gd Friended Me and this season's worst new show Fam.

I get why they renewed FBI and The Neighborhood (because they are doing well), but Magnum is barely even making a blip in the ratings or in buzz. I guess they are trying to keep Peter M. Lenkov happy so that he can destroy, I mean remake, another one of their old shows like Mannix, Airwolf or T.J. Hooker.

When it comes to Happy Together and Gd Friended Me, I hope they renew both of them. They are their only new shows I enjoy watching, and it is all about me and what I watch.
---