An NCIS is coming to CBS this Fall
September 5th, 2023 under NCIS. [ Comments: none ]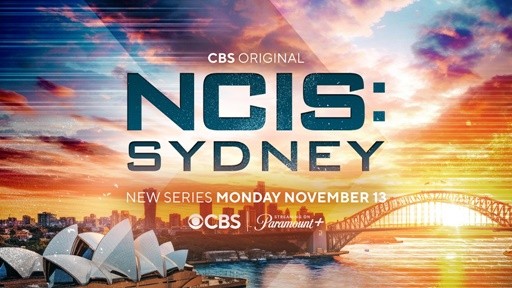 The NCIS franchise is down to two series on CBS, NCIS and NCIS: Hawaii, and it looked like we were not going to get any new episodes in the Fall due to the strike.
But we forgot that Australia added its own NCIS, so NCIS: Sydney is coming to CBS on November 13th.
The show will focus on the rising international tensions in the Indo-Pacific, a brilliant and eclectic team of U.S. NCIS agents and the Australian Federal Police (AFP) are grafted into a multinational taskforce to keep naval crimes in check in the most contested patch of ocean on the planet.
I plan on watching Sydney for the scenery because Australia is a beautiful land down under.

---
NCIS: Hawaii gets cool, LL Cool J
May 22nd, 2023 under NCIS. [ Comments: none ]
Yesterday was the series finale of NCIS: LA, and we thought that was the last time we were going to see LL Cool J's, Sam Hanna. But it wasn't.
Tonight the Rapper turned actor appeared on the season finale of NCIS: Hawaii. Hanna left Morocco to help Jane Tennant (Vanessa Lachey) and Kate Whistler (Tori Anderson), who were under attack in Venezuela.
Now that he saved them, they are going to save his character from going to the TV show graveyard.
That is because executive producers Matt Bosack, Jan Nash, and Christopher Silber announced, "All of us at NCIS: Hawaii have been huge fans of LL Cool J for years and couldn't be more thrilled or honored to be adding his spectacular talent to our ohana for season three."
Hopefully, he will go from recurring to series regular because I am not ready to see his character ride off into the sunset.

---
NCIS: LA case is closing
January 20th, 2023 under NCIS. [ Comments: none ]
CBS announced today that this season of NCIS: LA will be its last. After 14 years and 322 episodes, the show will be saying goodbye on May 14th.
"For 14 seasons, NCIS: Los Angeles has been a stalwart of our lineup with characters who were a joy to watch," Amy Reisenbach, president of CBS Entertainment, said in a statement. "It's no surprise this show succeeded as a global franchise. From Day 1, the cast, producers and crew were amazing Network/Studios partners, and their teamwork, talent and spirit vividly came through on the screen. We are so grateful for the collaboration and remarkable run of these treasured members of our CBS family, and plan to give them the big sendoff they and their fans deserve."
At least LL Cool J, Chris O'Donnell, and everyone who works on the series will have time to prepare for the perfect farewell.
Are you sad that NCIS: LA is ending?

---
BTWF: David McCallum on Marcus Welby, M.D.
January 12th, 2023 under Before They Were Famous, NCIS. [ Comments: none ]
Before David McCallum was a medical examiner on NCIS, he wanted to be an author on Marcus Welby, M.D. He looks the same now as he did when he was 38 in that 1972 episode.

---
NCIS is going to have a 3-way, one-night stand!
November 11th, 2022 under NCIS. [ Comments: none ]
NCIS is doing something they have never done in their nearly 20-year run. On January 2nd, the CBS dramas are going to have a one-night, three-episode crossover event.
But wait, didn't the season start out that way? Yes, NCIS, NCIS: LA, and NCIS: Hawaii did a crossover event, but it did not air on the same night. So, that is why this is a first.
The NCISverse crossover will center around a very personal, high-stakes case to take down a mysterious hitman. Team members from the different NCIS divisions come together in Washington, D.C., to celebrate a beloved FLETC (Federal Law Enforcement Training Center) professor who taught multiple squads members. On the eve of the celebration, the professor is found dead of an apparent suicide and his former students immediately suspect foul play. While investigating his past, they uncover a mysterious hitman, and the more they dig into it, the bigger the targets on their backs become. Members of the team are suddenly kidnapped and all the agents must come together to take down the assassin and save their own.
I bet if it does well, then The Neighborhood and Bob Hearts Abishola are going to find themselves on another night. As much as I would hate for that to happen, it would make total sense.

---