Yes Leelee Sobieski that skirt makes you look very pregnant
January 25th, 2013 under Bad Look. [ Comments:

1

]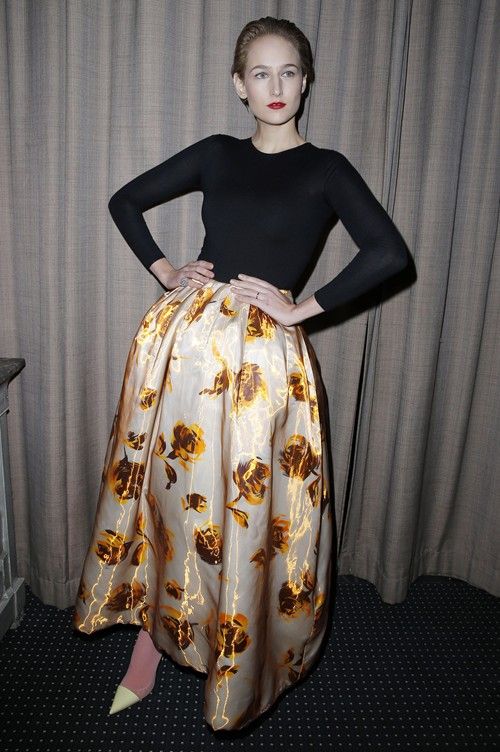 Fame Flynet
Leelee Sobieski attended The Sidaction Gala Dinner last night and she wore a Christian Dior skirt that made her look like she was 9 months pregnant. Although when a front pleat became indented you could tell that she was not. So starlets if you want to keep people guessing, you now know what you can wear to fool everyone.
---
Teacher, teacher, can you teach Nick Nolte how to dress?
January 8th, 2013 under Bad Look. [ Comments:

none

]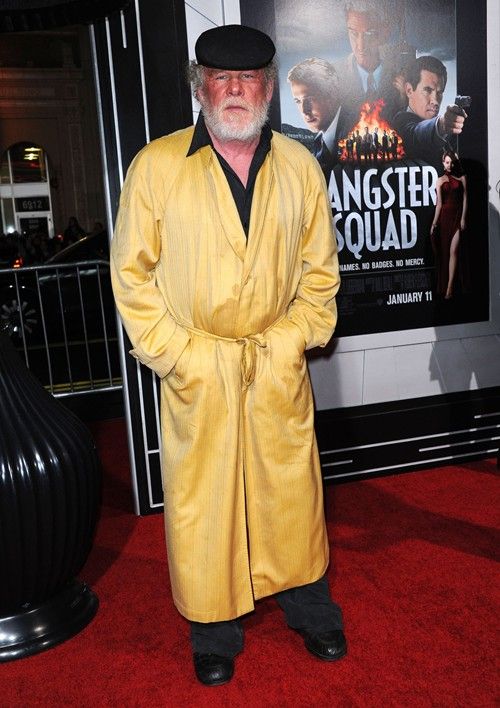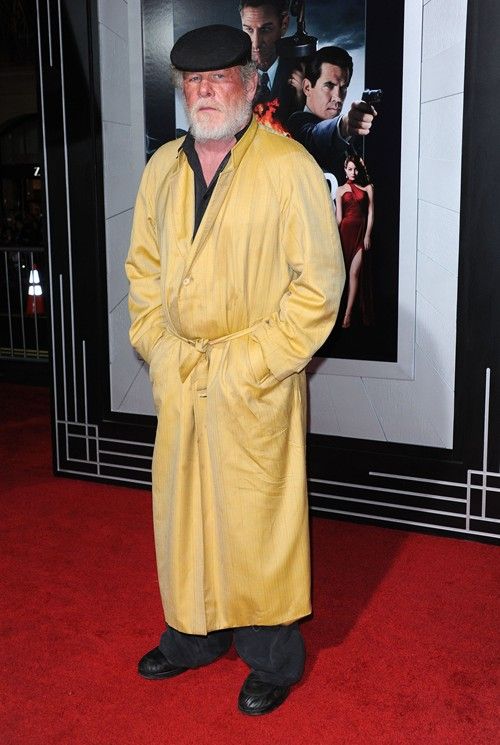 Fame Pictures
Nick Nolte attended the premiere of Gangsta Squad yesterday and once again he wore that ugly mustard colored coat that looks like a robe. It isn't only the fact that the color is so ugly and it looks like a robe, it is that he ties the belt under his belly and that makes him look fatter than he really is. Then when you add in the overgrown beard, he looks like a bum who got lost and walked on to the red carpet.
So I beg someone to come in and give him a much needed makeover just like the one he got in Down and Out in Beverly Hills.
---
John J York's outift needs to be sent to General Hospital
May 8th, 2012 under Bad Look. [ Comments:

none

]

WENN.com
John J York came out for the 5th Annual George Lopez Celebrity Golf Classic and he wore an outfit that made me wish he said fore before I saw it. I needed a warning before I looked at that fashion emergency. Someone send it to General Hospital and bring it down to the morgue so we never ever see it again. Now I know golf attire is not supposed to be so eye catching, but it also shouldn't be something that makes you want to gouge your eyes out either.
---
I don't think I'll watch Ferris Bueller the same way again
March 15th, 2012 under Bad Look. [ Comments:

none

]

WENN.com
Earlier in the week I posted a picture of Mathew Broderick with a thin mustache and now we know why he did. He is working on a show called Nice Work If You Can Get It, and I am not sure that is the case. Seriously after seeing these pictures, it is going to take me a while to watch Ferris Bueller's Day Off the same way again. I mean could you ever imagine Ferris doing the stuff that Broderick is doing in these photos? Cameron maybe, but not Ferris.
---
Is Nick Nolte wearing a robe on the red carpet?
January 27th, 2012 under Bad Look. [ Comments:

none

]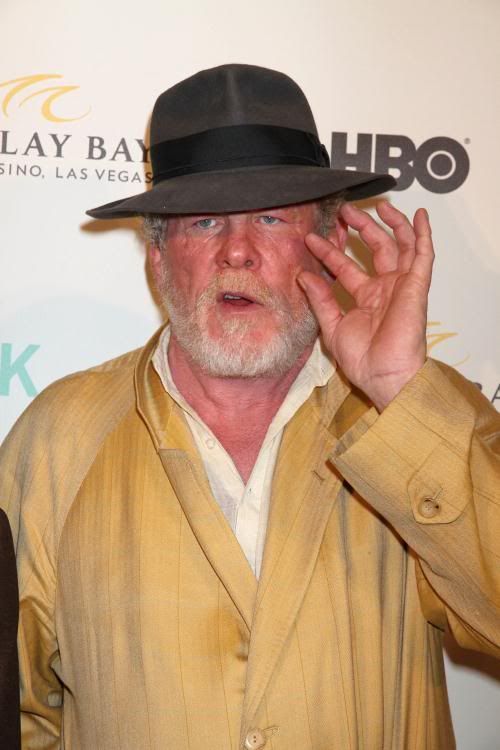 Fame Pictures
Nick Nolte attended a special screening for his new show Luck on HBO and to me it looked like he was wearing a robe and his PJs. Seriously doesn't it look like he just got of bed and went straight from his Vegas hotel room to the premiere without changing? Maybe he is starting a new trend, the ultimate casual.
---