[ # ] Captain Marvel made Kevin Smith cry
March 9th, 2019 under Kevin Smith, Marvel Comics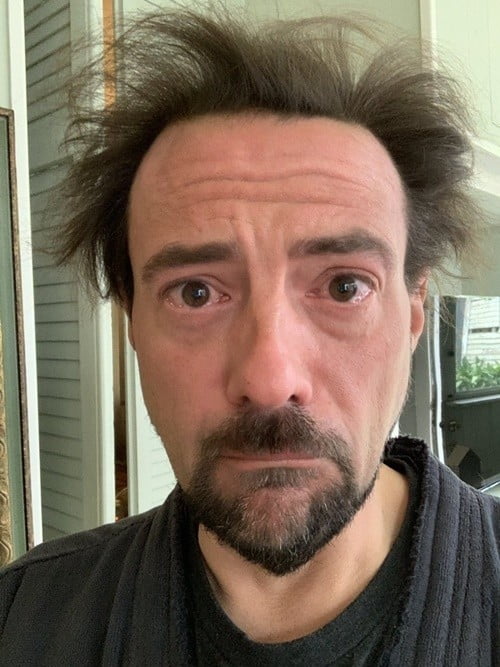 Kevin Smith has been through a lot in the last, you know like surviving a heart attack that should have killed him. Yet we never saw him shed a tear. That was until yesterday when he saw Captain Marvel and that made cry. Why?
He explained, "Just saw @captainmarvel. I am a blubbering mess. After a lifetime spent referencing the movies, the movies just referenced me! Many thanks to @MarvelStudios and to my friend @TheRealStanLee for the shout-out! But if I'm now part of the @Marvel Universe… Did I survive The Snap?"
I think we can all understand why he crying, I would cry too and it is not my party.

---