[ # ] Can you spot the real Joan Collins?
January 27th, 2020 under Joan Collins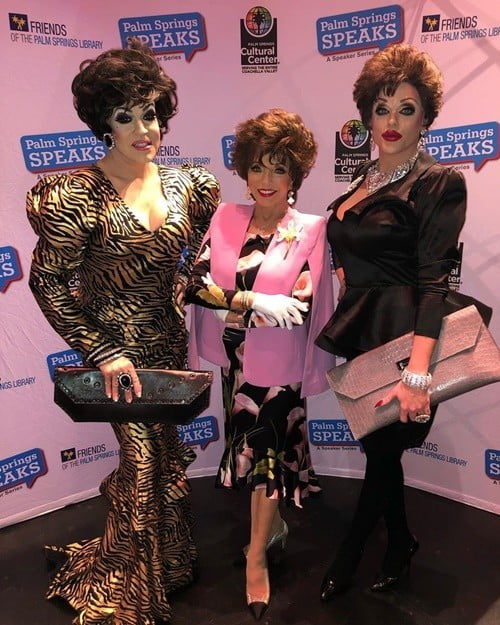 Joan Collins went to Palm Springs this weekend and she found herself. Not as in. she did some deep soul searching. But as in, two Drag Queens, Morgan McMichaels and Ethylina Canne, dressed as her iconic character Alexis Carrington.
Let's be honest, dahlings. If you are going to dress in drag as any '80s television star, then who else is there to go as but the Dynasty vixen. Especially when the Queen B, herself, is going to be at the same society party as you?
When it comes to who is tucked and who isn't, I cannot, nor would I tell.
---