[ # ] Cameron Mathison gives a post-surgery update and the tumor is gone!
September 13th, 2019 under Cameron Mathison, Sick Bay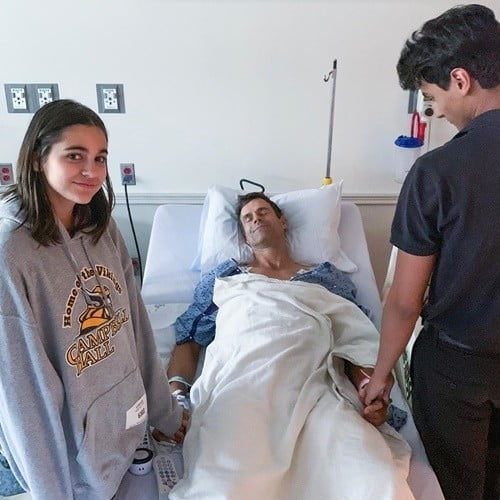 On Monday, Cameron Mathison revealed to Hallmark's Home and Family audience that he was diagnosed with Kindey Cancer and was having surgery to remove it on Thursday.
Today the actor gave us an update on how the surgery went yesterday. He wrote, "Feeling loved and supported by my family and friends, including each and everyone of you. I've been very overwhelmed and so grateful for all of the supportive comments and prayers. The surgery went very well. The tumor is gone and I even got to keep 80% of my kidney😊 We are all optimistic. Keep you updated. So grateful for all of you ❤️" We are grateful that it all went well too.
He also told the audience that his type of cancer, that did not spread, does not require chemotherapy and radiation. He is also expected to be back on the air in the next few weeks. For now, he just needs to take the time to be with his family and recover.

---