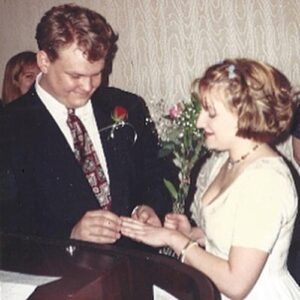 Last month, Andy Richter and Sarah Thyre celebrated their 25th wedding anniversary and today they announced that they are divorcing.
The Conan co-host wrote, "It is with sadness that Sarah and I announce that we have separated and have begun divorce proceedings. We are extremely proud of the life we've built together and shared with so many friends over the years, and even though our marriage has reached its completion we will always maintain a loving friendship and parenting partnership."
While the Strangers with Candy star added, "After careful consideration, @AndyRichter and I have decided to divorce. We've shared a wonderful 27+ years and have 2 fabulous kids whom we love and will continue to parent together. Thanks to our friends and family for their support. ♥️Looking forward to the next chapter…"
They met in 1991 while working on The Real Live Brady Bunch and have 2 teenage children, Williams and Mercy.
A marriage that lasted twenty-five years and 2 coasts in Hollywood is like one that lasted until death they do part.
---