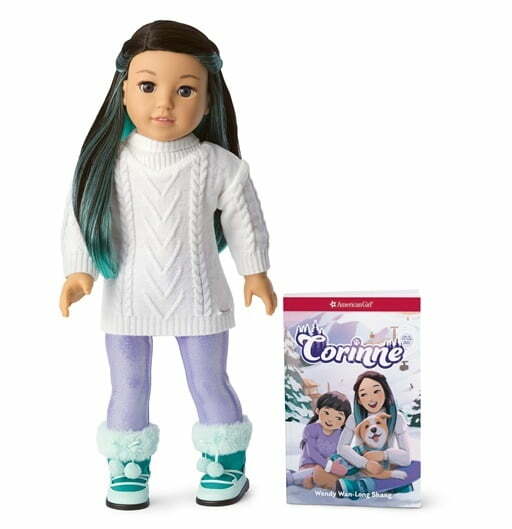 With half of all marriages ending in divorce, that means there are a lot of kids who will grow up without a two-parent household like their friends. Unfortunately, there is not a lot on TV that is made for them.
However, American Girl and Mattel teamed up with HBO Max, Cartoon Network, and MarVista to tell the story of Corrine Tan who is dealing with her parents' recent divorce with two 60-minute specials.
The first 60-minute special follows 13-year-old ski enthusiast Corinne Tan as she navigates her parents' recent divorce while her 10-year-old sister, Gwynn, dad, mom, and stepdad Arne have adjusted to their new roles in this blended family. She discovers a new purpose when she challenges herself to train a rambunctious puppy named Flurry to become a search and rescue dog. American Girl: Corinne Tan tells the inspirational story of a proud big sister as she comes to understand family, perseverance, and self-acceptance.
Fred Soulie, Senior Vice President and General Manager, Mattel Television. "Corinne is a strong role model, encouraging viewers to be their true, authentic selves. We are proud to bring her rich story to life and inspire television audiences of all ages."
American Girl: Corinne Tan debuts in December on Cartoon Network and will stream the next day on HBO Max. The second special will air in 2023.

---