Adele is a really really big Spice Girls fan and she got to see them live yesterday. Not only that she finally got to say "hello" to Ginger Spice. Which made her cry happy tears, unlike the tears we cry when we hear her music.
How excited was the singer about her night? She wrote, "Oiii last time I saw the Spice Girls at Wembley was 21 years ago! Tonight with my nearest and dearest i cried, laughed, screamed, danced, reminisced and fell back in love with my 10 year old self. It's no secret how much I love them, how much they inspired me to run for my life and never look back. I finally got to meet Ginger, I got drunk with the girls and quite frankly I can't believe how far I've come 😂 thank you for the madness I get to live, I couldn't have got here without you 5 BRITISH legends! I love you! ❤️"
Personally, I will never understand why they never asked Adele to replace Posh Spice on tour. She would have been great as Naughty Spice.
To see how Adele would look as the 5th Spice Girls' member, than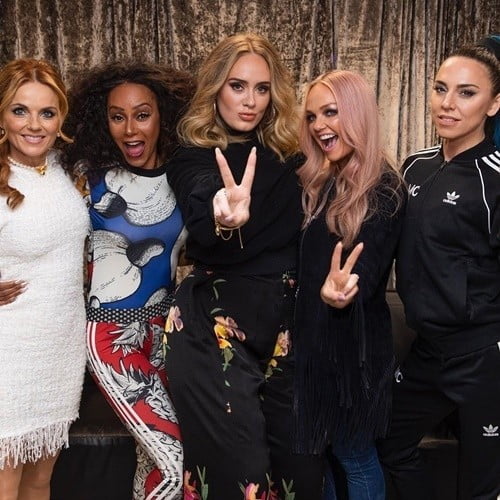 You would never know that Adele was not one of the original members of the Spice Girls. She is a natural.

---