[ # ] A Salute Your Shorts reunion!
August 21st, 2019 under Nickelodeon, Reunions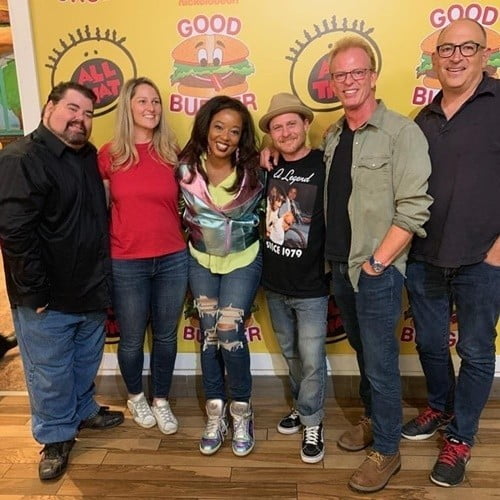 Last month, the original cast of All That reunited at the Good Burger pop up. Yesterday, it was the gang from Salute Your Shorts that got together for a hamburger.
What brought Michael Bower, Megan Berwick, Venus DeMilo Thomas, Danny Cooksey, Kirk Baily and creator Steve Slavkin together? Besides the food? Is Nickelodeon considering doing a revival of the show just like they did with All That and Are You Afraid of the Dark? As of now, they just joined their fans to play trivia all about the sitcom that aired from 1991-1992.
However, maybe after Nick's President Brian Robbins sees how good they look, he will think about going to summer camp again. Who wants to see Donkey Lips, Telly, ZZ, Budnick, UG and Dr. Kahn back at Camp Anawanna? This time they are all counselors and causing even more trouble. Why not just bring back all of SNICK while we are it?

---