[ # ] A '60s teen girl's wet dream, James Darren and Engelbert Humperdinck!
September 24th, 2019 under 60s, Wet dream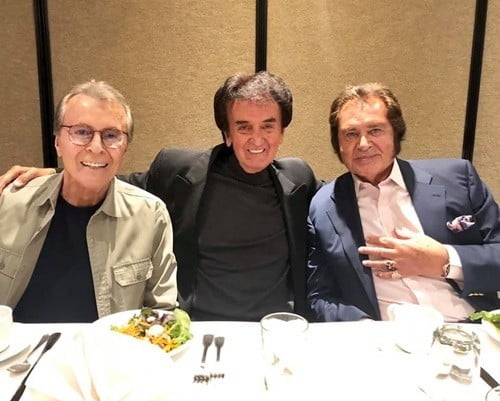 Back in the '60s, teenage girls were listening to Engelbert Humperdinck sing Release Me and watched James Darren in The Time Tunnel. However, they never saw the two teen idols together.
What those teens did not know is that they are actually good friends. So much so, that this weekend Darren and comedian Johnny Dark came out to help the crooner accept his Hall of Fame Award from the Hollywood Media Professionals.
Even though both the iconic crooners are 83 years old, I am sure none of those girls would turn them down now because they look great for their age. They might not be teen idols anymore, but they are definitely octogenarian idols!

---