[ # ] Ian Somerhalder gets Lost in love in Paris with Nina Dobrev!!!
May 25th, 2011 under Ian Somerhalder, Nina Dobrev, The CW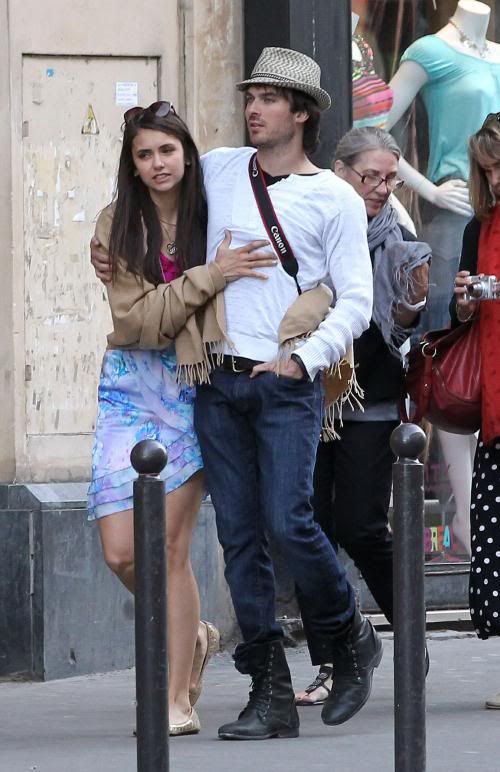 Fame Pictures
Ian Somerhalder and Nina Dobrev have denied that they are dating one another, but now that they are in the City of Love it looks like they are ready to reveal they are indeed a couple. They look so cute, holding hands and cuddling in Paris.
I am sure there will be many Vampire Diaries fans who will feel like they just had a stake put in their heart after seeing them together, but all I can think is how beautiful their children will be. Hopefully their kids will get his hypnotizing eyes. Wait now I am so jealous of her, I want him and those gorgeous eyes!!!
---