Hot Links!
May 31st, 2023 under Hot Links!. [ Comments: none ]
The Lost expose everyone is talking about – Celebitchy
Good sex is the secret to a long life – Dlisted
Danny Masterson finally found guilty of rape – Pajiba
Jenna Dewan in her underwear – Drunken Stepfather
What is the meaning behind Bee Gee's name? – Grunge
Sleeping Beauty is getting the horror treatment – Screen Rant

---
Surprise! Samantha is back in the City on And Just Like That
May 31st, 2023 under Kim Cattrall, Sex and the City. [ Comments: none ]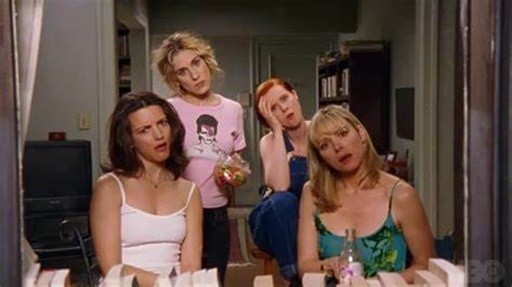 Kim Cattrall has said she would never do anything Sex and the City related again. But as we know, you should never say never.
That is because Cattrall will reprise her role as Samantha Jones for one little scene in the season 2 finale of And Just Like That on Max.
According to Variety, she shot the scene on March 22nd and did not interact with her old co-stars, Sarah Jessica Parker, Kristen Davis, Cynthia Nixon, and boss, Michael Patrick King.
We also know that she will be talking to Carrie Bradshaw on the phone. Even though the season premiere is on June 22nd, we won't know what their conversation is about until August.
But that is not the conversation I am interested in. Instead, I want to know what Casey Bloys, the chairman and CEO of HBO and Max Content, said to her to get her to do it. And how much they paid her. Hopefully, it will be more than SJP gets because Cattrall deserves it.

---
BTWF: Jaclyn Smith for Gold Formula Breck
May 31st, 2023 under Before They Were Famous. [ Comments: none ]
Before Jaclyn Smith was one of Charlie's Angels, she was one of the Breck girls. Doesn't the 27-year-old capture your eye in that 1973 commercial?
You are not the only one. Because the actress shared this story about it, "Hair has played a very important role in my career. My first big acting role was on the series McCloud starring Dennis Weaver – the love story of the season. I got the offer from Producer Glen Larson who had seen me on a Breck commercial!"

---
Donny Osmond is apologizing for misleading us since 1970
May 31st, 2023 under The Osmonds. [ Comments: none ]
Ever since 1970, Donny Osmond and his brothers, The Osmonds, have been singing, "One bad apple don't spoil the whole bunch, girl." And we believed him.
There is only one problem. According to science, it does.
So 53 years later, Donny has a message for his fans on social media. "This is a very difficult post for me to make," he said. "I would like to apologize to everyone I have misled. I've been teaching a lie since 1970, and I am so sorry. Science has proven me wrong."
How has science proved him wrong? One rotten apple will cause the other apples to ripen quicker. So one bad apple does spoil the bunch.
Do you accept his apology? How can we not? Because we will always have puppy love for him and his purple socks. And it is not like that is the only song that has lied to us. The Vapors never turned Japanese. The Summer of '69 was not about the year. And so on.

---
Zooey Deschanel goes '80s blonde
May 31st, 2023 under Zooey Deschanel. [ Comments: none ]
Zooey Deschanel is taking it back to the '80s because she is starring in the final season of Physical on Apple TV+.
Since they had different hairstyles back then, she is wearing a blonde wavy wig with no bangs.
Do you think she is still adorkable? Let's be honest. She will always be adorkable, even if she was bald.

---