Marvel's Agents of S.H.I.E.L.D is ending
July 18th, 2019 under Marvel Comics. [ Comments:

none

]

Did you know that Marvel's Agents of S.H.I.E.L.D is airing its sixth season on Friday nights? Did you also know it was picked up for a seventh one that is going to air next summer? Nope? Then it won't you surprise you that ABC announced today that show will not be back for an eighth season.
I guess with Avengers: End Game seeming like a natural end for crossovers and the Disney app coming soon, there is no reason to continue. I have heard it is good, but I am so over the comic book craze.
Funny how Marvel does better on the big screen than DC Comics that does better on the small screen.
---
Should Kevin Bacon or Dan Chadle be the next Indiana Jones?
July 18th, 2019 under Conan O'Brien, Don Cheadle, Harrison Ford, Kevin Bacon. [ Comments:

none

]

Harrison Ford just turned 77 this week, and you can say he might be getting too old to play Indiana Jones. Yesterday on Conan, who is at San Diego Comic-Con this week, decided to hold auditions for his replacement.
Thomas Middleditch (who I am convinced could play Marty Feldman after this), Billy Eichner, Sam Richardson, Adam Scott, Seth Green, Tig Notaro, Mr. Kyra Sedgwick and Dan Chadle all tried out for the part. Kumail Nanjiani would have been considered if he actually showed up. However, he cancelled on Conan O'Brien minutes beforehand.
Anyhoo, of the bunch of them, I am rooting for the guy who could be Footloose around a boulder to take over as Indy. Can you believe with all the movies Bacon and Ford have done, they have never done one together? That needs to change.
---
Brad Pitt eats a lot in movies
July 18th, 2019 under Brad Pitt. [ Comments:

none

]

Do you know how Tom Cruise runs a lot in his movies? And Christopher Walken dances in his? While Shia LaBeouf says, "No, no, no, no,"? Well, Brad Pitt's thing is that he literally chews the scenery.
Burger Fiction compiled all of eating scenes and I want to know how he is still so skinny. He should be three times his size with all of that food he devoured in his films. Since he has done a lot of them.
I wonder how someone realized this? Then I feel bad for the person who edited this all together. Were they hungry when they were done or was food the last thing on their mind? Things that make you go hmmmmm?
---
Guess who that beautiful baby grew up to be?
July 18th, 2019 under Guess who?. [ Comments:

none

]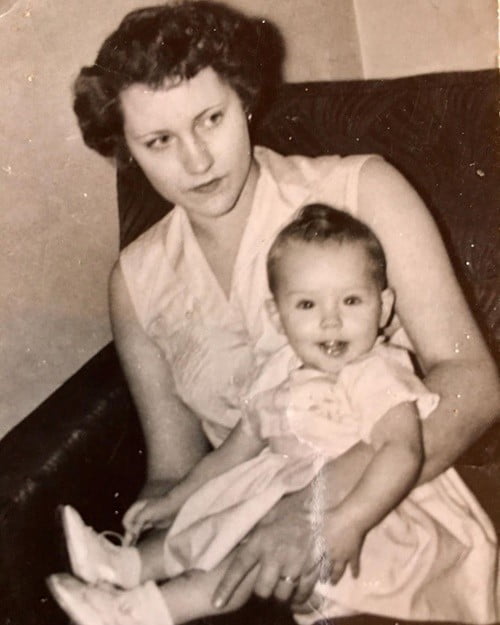 Want to see who knew sitting was going to become her signature move, then click here!
---
Can Baby Shark and Raining Tacos chase the homeless away in West Palm Beach?
July 18th, 2019 under Odd. [ Comments:

none

]

Officials in West Palm Beach are playing Baby Shark and Raining Tacos to chase away the homeless from the patio of a city-owned rental banquet facility. According to the Miami Herald, West Palm Beach parks and recreation director, Leah Rockwell says the facility makes over $240,000 a year with events.
This is only a temporary solution until they can make trespassing laws easier to enforce. I have a permanent solution for the people of WPH, just send them all to Mar-a-Lago which is federal property as long as Donald Trump is president. He doesn't like it, then maybe he can do something about the homeless problem. Can someone play that message over the loudspeakers instead doo doo doo doo doo?
---