Derek Hough is sexy in a hospital gown
November 18th, 2019 under Dancing with the Stars. [ Comments:

none

]

Derek Hough spent the weekend in the hospital instead of on the dance floor. The dancer woke up with a sharp pain in his abdomen. He knew something was wrong, so he went to the hospital. Turns out he had appendicitis and needed surgery to remove his appendix.
Now that he is on the mend, he is ready for the runway. He doesn't want to model the suavest suits, instead, he wants to show off the latest gowns as in the one you wear in the hospitals. Hough knows how to work it.
---
Hot Links!
November 18th, 2019 under Hot Links!. [ Comments:

none

]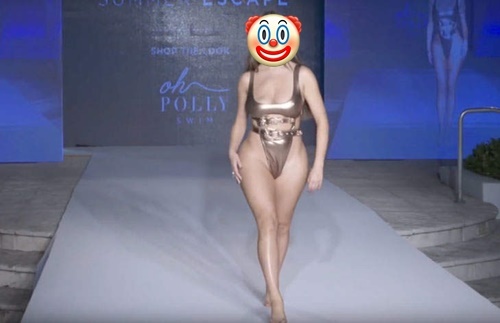 Guess whose long camel toe that is? – Dlisted
Secret celebrity friendships – Pajiba
Who was the first Marvel superhero? – ScreenRant
A dream post if you like butts – Drunken Stepfather
Taylor Swift called out for faking being a victim – Celebitchy
---
What is, is that Demi Lovato or Selena Gomez?
November 16th, 2019 under Demi Lovato, Jeopardy, Selena Gomez. [ Comments:

none

]
https://twitter.com/RachaelEfff/status/1194770218444361728?ref_src=twsrc%5Etfw%7Ctwcamp%5Etweetembed%7Ctwterm%5E1194770218444361728&ref_url=https%3A%2F%2Fpopcrush.com%2Fjeopardy-demi-lovato-selena-gomez%2F
I don't know about you, but I sometimes confuse Demi Lovato and Selena Gomez since they were like the same person for so long. Turns out I am not the only one because Lindsey on Jeopardy did the same thing and it cost her $200.
I don't know why but that wrong answer gave me so much joy.
---
Looks like Beverly Hills Cop 4 is going to Netflix
November 15th, 2019 under Eddie Murphy, Netflix. [ Comments:

none

]

Eddie Murphy's career is having a resurgence thanks to the success of Dolemite Is My Name on Netflix. Well, the streaming service is not stupid, so they spoke to Paramount and asked them if they can do Beverly Hills Cop 4 with Murphy. The studio agreed to not only give them the license for the fourth film, but also a 5th one.
Before you get too excited, unlike Coming to America 2 that is filming now, BHC does not have a script, a director or a release date according to JoBlo. All the movie has is a home, which is a start.
---
A-Rod said J-Lo was a dream date in 1998
November 15th, 2019 under J-Lo, Jimmy Fallon. [ Comments:

none

]

In case you have been living under a rock, Alex Rodriguez and Jennifer Lopez are engaged. However, in 1998 he told a reporter that she was his dream date. As he says, "That means dreams actually do come true in American." Thus, you can say he is living the American dream.
Now 21 years later, the two of them are planning a dream wedding. Last night on The Tonight Show, Jimmy Fallon suggested that they do it at the Super Bowl Half Time Show. Which is something I think they should do. Do you think they should do it right then and there?
---