Monk and Psych playing football tonight
January 30th, 2009 under USA Network. [ Comments:

none

]




We might be two day away from the Super Bowl, bu that is not stopping two of the funniest shows on TV kicking off the festivities early!!! USA's Monk and Psych are going to the football field in honor of Sunday's big game on NBC! Monk kicks it off at 9p when he goes to football game with the Captain and the two miss out on it when they are stuck investigating a murder that happened in the parking lot before the game. Psych finishes it off at 10p with Shawn and Gus going under cover for the local football team after just a foot is found! Shawn lucks out when he gets be on the team, poor Gus is stuck massaging them!
So pop open a beer, order a pizza and watch both Psych and Monk on USA for two hysterical shows that will make you happy your week is in the end zone!!!
---
Jimmy Kimmel Live! just made me a vegaterian
January 30th, 2009 under Jimmy Kimmel. [ Comments:

3

]

Last night on Jimmy Kimmel Live! they did their version of the PETA ad that was banned by NBC to air during the Super Bowl and after seeing that I don't think I will ever want to meat again.
Dang you Jimmy Kimmel Live!
---
BTWF ads: Russell Crowe for Avondale College
January 30th, 2009 under Before They Were Famous, Russell Crowe. [ Comments:

3

]

Before he was Hollywood's bad boy, won an Oscar for Gladiator and was nominated for A Beautiful Mind, the only college he was thinking of was Avondale College in his native Australia. How adorable and innocent looking was Russell Crowe back in the early '80s?

SOW note: As you can tell I am trying to start a new post called Before They Were Famous! I think it is a lot of fun to see celebs before we knew them doing commercials, music videos, TV guest appearances, game show contestants, Soap Operas or bit parts in movies! I am trying my best to find as many of these on my own, but I need your help!!! So if you see them or know of any, can you please E-Mail me at SeriouslyOMGWTF@yahoo.com!!! I hope they are as fun for you as they are for me!!!
---
Is this American Idol 8's Top 36?
January 30th, 2009 under American Idol 8. [ Comments:

2

]

So the most boring auditions of American Idol's history are finally over and even though we haven't started Hollywood week there are rumors who made it to the Top 36.
Do you want to see who might have made it, then click here!
---
Brooke Sheilds says the stage manager stole from her too
January 30th, 2009 under NBC. [ Comments:

none

]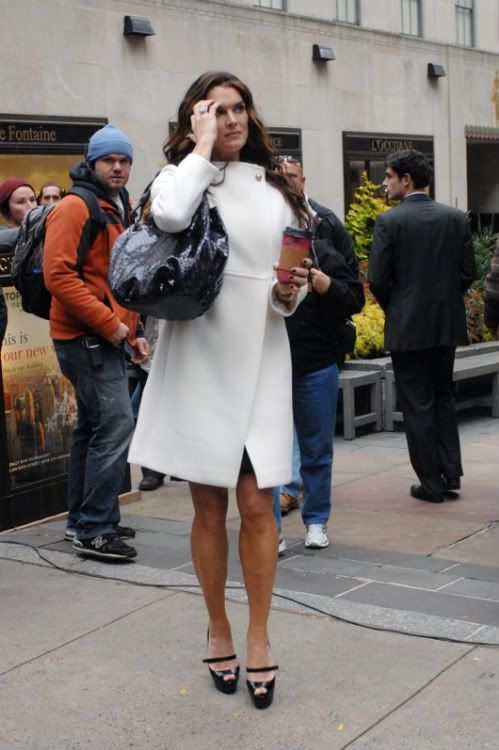 So remember the story about the stage manager that stole set props from Lipstick Jungle and put them up on eBay? Well Brooke Shields claims the he also stole her wallet according to
Gatecrasher
.
"[Arthur Moreira] is the same guy who stole my wallet out of my dressing room last season, right out of my purse!" Shields tells us. Last week, reports surfaced that Moreira took more than $30K worth of designer duds.

Says Shields: "He's not very bright, because the purse was worth more than the wallet."
Poor Brooke because that totally sucks, but I love her response to it.
---