Ben Affleck and Matt Damon's double date!!!
June 29th, 2008 under Ben Affleck. [ Comments:

1

]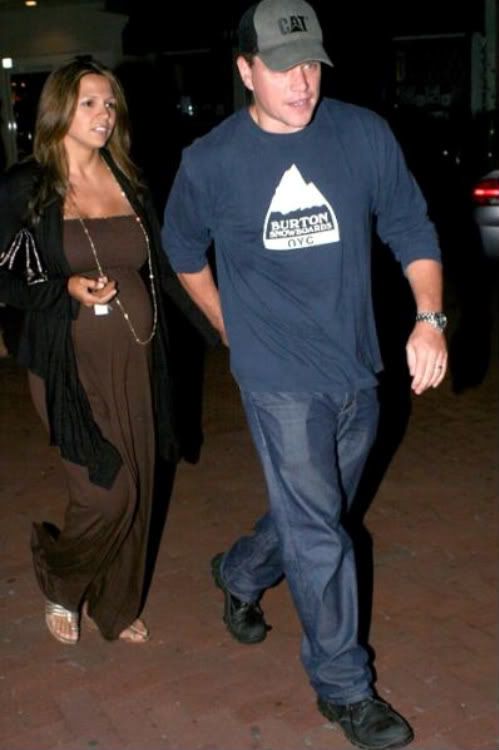 I think we can put those rumors that Jennifer Garner and Ben Affleck are splitting to rest now that we see they are still happy together.
BTW how cute is Luciana pregnant with Matt Damon's second kid! And that these four can still double date together!
Lastly where are their f*ck buddies Jimmy Kimmel and Sarah Silverman?
---
Courtney Love is too old for this
June 29th, 2008 under Courtney Love. [ Comments:

1

]
Courtney Love is too old to have her boyfriend push her around in a shopping cart.
---
Amy Winehouse punches a fan at Galstonbury
June 29th, 2008 under Amy Winehouse. [ Comments:

none

]

Amy Winehouse fresh out of hospital went and performed at Glastonbury to the delight of her fans. In fact a little too much delight for one of her fans according to NME.
"It was a shame what happened at the end, someone put their hands on her boob," explained Eavis. "Come on! That's not on. He deserved it, he put his hands on her breasts!"
Can't say I blame her for punching him if he tried to feel her up. What is up with that anyways? So ewww.
BTW am I the only one who thinks it is too early for her to be back on stage already. She needs more time to recuperate.
---
Nicolette Sheridan is back on Wisteria Lane!!!
June 28th, 2008 under Desperate Housewives, Nicollette Sheridan. [ Comments:

1

]
So in the Desperate Housewives finale, there was someone missing…Nicolette Sheridan. We were left to wonder if our favorite lady on Wisteria Lane would be back in the future and the answer yes she will be!
Michael Aussiello
confirmed the news by announcing that Neal McDonough will be joining be the cast as a love interest for Edie! Gale Harold, Nicolette Sheridan back and now Medical Investigation's Neal McDonough added to cast I am actually excited for the new season of Desperate Housewives.
---
Gossip on Gossip Girl's Gossip Guys
June 28th, 2008 under Gossip Girl. [ Comments:

1

]
Want some gossip on Gossip Girl's Gossip Guys? Are rumors that Ed Westwick and Chace Crawford are dating true?
"These endless rumors are absolutely untrue," his rep tells

Usmagazine.com

exclusively.
I don't know how that rumor started, but it will be interesting to see if they will end here?
xoxo
---