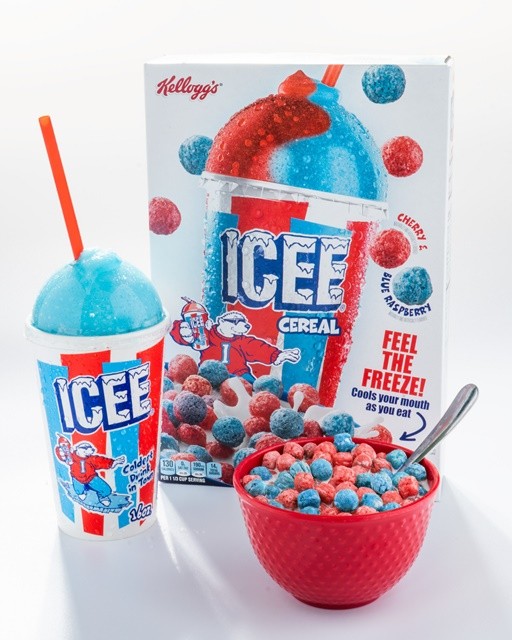 I love drinking ICEEs, and look forward to having one. But I am not sure I would eat a bowl of cereal with the Cherry and Blue Raspberry flavors like the frozen drink.
However, Kelloggs says that the cereal utilizes an innovative ingredient that cools your mouth as you eat it.
"Kellogg's is excited about our first-ever collaboration with ICEE that delivers a 'cool' and delicious new cereal to excite your senses," said Laura Newman, Senior Director of Brand Marketing at Kellogg Company. "Nothing helps beat the heat like a cold, refreshing ICEE, and now fans can discover all the fun of ICEE at the breakfast table just in time for summer."
Now, I am curious and want to try it. Are you brave enough to give it a taste?
I might even do a Gene Simmons and put ice in my cereal to make it even cooler!

---