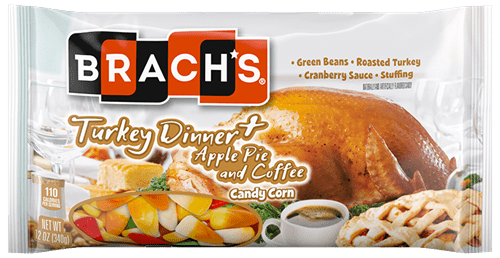 I love all Halloween candy. Well, all but Candy Corn. Has anyone defined what it is yet?
I am assuming Brach's has because they have been selling them for ages. So much so, they have come out with different flavors for the triangle candy.
This year, they are celebrating Thanksgiving early with the Turkey Day meal in a bag. You read that right. Each bag includes Green Beans, Roasted Turkey, Cranberry Sauce, Ginger Glazed Carrot, Sweet Potato Pie & Stuffing flavored Candy Corn.
I am intrigued. So much so, I will pick up a bag at Walgreen's today. Wish me luck because I am going to need it.
UPDATE: I bought them. How do they taste? They taste like Candy Corn.

---