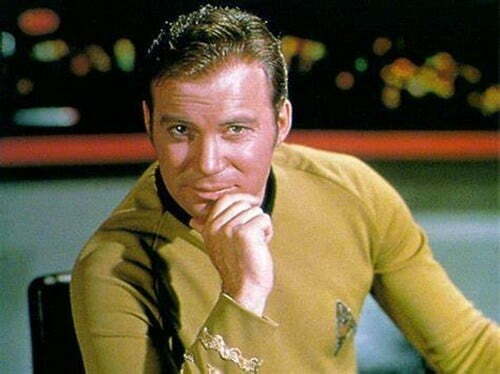 Ever since 1966, William Shatner has been the most famous space captain in the universe. However, he has never gone to space.
That is all about to change next month because TMZ says that he will be joining Jeff Bezos on the billionaire's phallic-shaped rocket ship.
That means at 90, Star Trek's Captain Kirk will be the oldest person to ever go to space.
While his 15 minutes will never be up, that is the length of his trip on the New Sheperd.
And hopefully, his journey will be long enough for the documentary he is pitching to the networks. So far, Discovery doesn't want to be beamed up with him. But I think they would change their minds if they could get Geoge Takei to join him. Could you imagine those trapped in a confined space for that long? Two men will go up, but only one will come down.
I didn't watch any of the billionaires competing in their dick measuring contest, but I would definitely watch as the Shat went up because he is the 💩 and this will be the 💩! It is what dreams are made of, and we should never stop dreaming. At 90, we can still live out our dreams. The second we stop dreaming is when it is all over. And Shatner has plenty of dreams left to live.

---