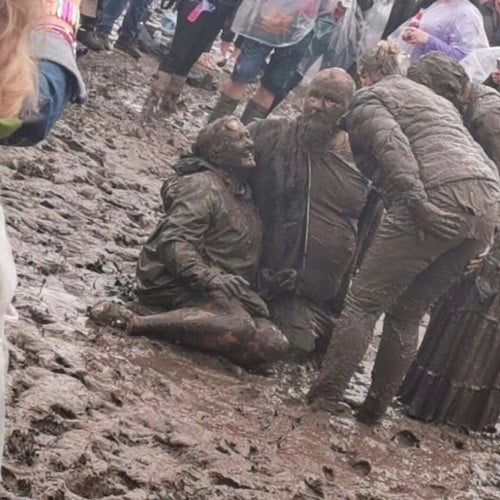 Over the weekend, several bands played Let's Rock Liverpool, and it down poured. However, the wet weather did not dampen their spirits. They kept on rocking through artists like The Human League, Midge Ure and Nik Kershaw, even though they were covered in mud.
Go West's Peter Cox posted the above photo and said, "Huge thanks, respect and love to the 20K indomitable souls who braved the monsoon to party with us at Let's Rock Liverpool in Croxteth Park yesterday! You were AWESOME. 🌧☔️💪🏻👌🏻👍🏻🌟" F*ck yeah, they were awesome!
No way I would have stayed through that. That is just another reason why I don't do outdoor festivals. I don't know how the people of Woodstock did it and I don't know how these fans did it. I love Go West. I would love to see them live finally. But not enough to be covered in wet dirt. No matter how good it is for your skin.
While that is not me, those concert-goers look as happy as pigs in, well, mud!

---